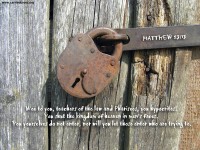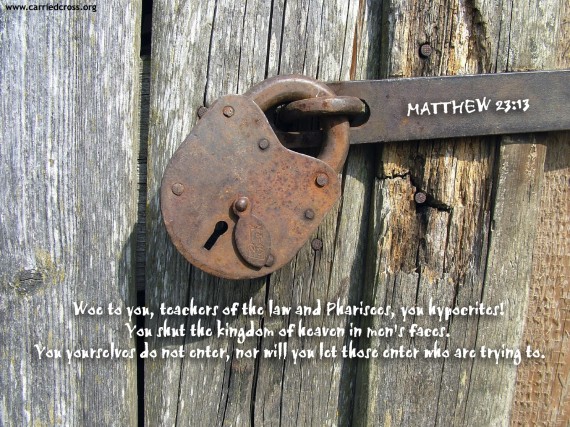 In Matthew 23 Jesus pronounces judgment upon the Pharisees for some of their beliefs and behaviors. He pronounces several "woes" upon the Pharisees for what they teach and how they live. As a result, many believe that we can follow the example of Jesus, and condemn those with whom we disagree, especially those who have bad theology or sinful actions.
But I have been arguing that we must not judge and condemn others for their beliefs and behavior? If so, what can we say about the words of Jesus in Matthew 23? Do His actions provide justification to judge and condemn others, consigning them to hell, simply because we disagree with what they are saying or doing?
Well, there are numerous things going within the theological and cultural context of Matthew 23, most of which I cannot mention here. But here are some of the more important points to help us navigate Matthew 23.
Jesus was part of Rabbinic Judaism
First, remember that Jesus had some Pharisaic followers, and He Himself generally followed the Pharisaic tradition. So this criticism from Jesus was not a condemnation of an outside group, but was a criticism of part of the group to which He belonged. This is criticism from within. Jesus was criticizing His own group, in a similar fashion to how many Old Testament prophets challenged their own people, the people of Israel, to return to covenant obedience.

Hell refers to Bondage and Captivity
The references to hell (23:15, 33) are not referring to a place of judgment and torment after one dies. Instead, just as in Matthew 16:18, it refers to a life lived under bondage, condemnation, and captivity. The Pharisees were enslaving others to rules and regulations of religion, not bringing them into a free and liberating relationship with God which is characterized by mercy, compassion, and faith. In this passage, and throughout the Gospel of Matthew, the bondage and condemnation of hell is placed in direct contrast to the freedom and liberty of the kingdom of heaven. Both refers to two ways of living life on earth, and Jesus is saying that the ways of the Pharisees leads to a life of condemnation and burden, not to liberty and freedom.
The Kingdom is about Freedom and Mercy
Here we get to the true heart of the issue. The focus of Jesus and the central theme of the woes is the kingdom of heaven, what it looks like, and how the Jewish people should live as a result. But the Pharisees are making it too difficult for people to enter the kingdom, or live according to its ways (23:13). The kingdom is about justice, and mercy, and faith (23:23), not about following the minutest of laws and the tiniest principles which not only confuse the clear meaning of Scripture, but also do not provide aid to anyone in their life with God.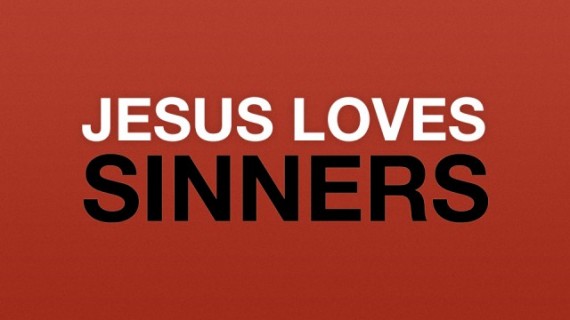 Jesus Loved Sinners
If we are going to follow the example of Jesus in criticizing and condemning others, there are a few principles to follow. First, don't criticize sinners and people who do not "measure up" to our idea of righteousness. Jesus never did this. He loved the prostitutes. He forgave murderers. He invited greedy tax collectors to join Him. He shared food and drink with gluttons and drunkards.
Jesus Condemned Religious People
The only people Jesus ever criticized were those of His own religious group who were condemning and criticizing the prostitutes, murderers, tax collectors, gluttons, drunkards, and other "sinners." Jesus criticized the religious leaders of His day who were making it hard for the "sinners" to experience the love, grace, and forgiveness of God. He wanted to make it easy for the kingdom of heaven to reign in people's lives, not more difficult, and those who set up roadblocks received His harshest words.
So today, if we follow the example of Jesus, we cannot and must not condemn and criticize people of other religions, or people who are not Christians and who fail to live up to our standards of beliefs and behavior. Even within Christianity, we must not condemn or criticize those who do not believe like we do or behave the way we think is "right." The only people who are worthy of criticism are those who make it difficult for others to participate fully with God, who keep others out, and push others away. We can justly criticize those who erect fences, boundaries, and walls to keep out the "sinners" and the "heretics."
The kingdom of heaven advances with love, patience, kindness, forgiveness, grace, and mercy. When we set up restrictions, walls, fences, regulations, boundaries, and creeds which are designed to force some people out and keep the others in line, we are not advancing the kingdom of God, but rather, the condemnation of hell. UXZKGCWDXMAC
---