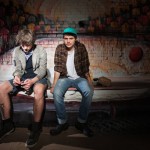 The following is the first post in a new series by Sam Riviera called "Letters to Dad." You don't want to miss these …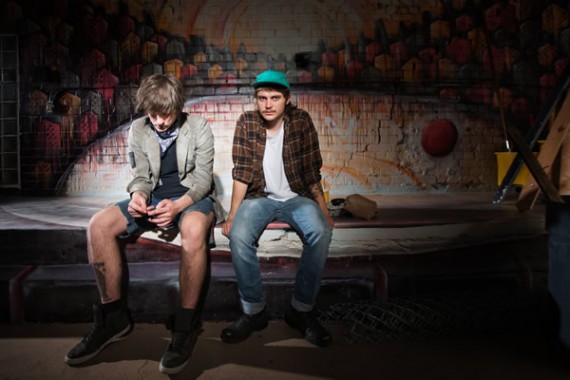 Dad,
I remember you singing Jesus loves the little children. All the children of the world. Red and yellow, black and white, all are precious in his sight.
I loved that song when I was little. I loved hearing you sing it. I felt secure. Jesus loved me and my dad was there to take care of me.
You sang as if you knew him and knew all about him. He would take care of me. I was precious to him and to you.
You gave me a brand new red Schwinn bicycle for my eighth birthday. I had admired that off-brand bicycle in the window of the Western Auto store. But when you came home from work on that hot summer day when I turned eight you unloaded a new Schwinn bicycle from the car and said it was mine. I knew you loved me. I heard you tell your friend that I was your pride and joy.
Every day with Jesus is sweeter than the day before. Every day with Jesus I love him more and more. I remember you singing that song clear and strong. You sang it all the time.
On my sixteenth birthday mom baked my favorite cake. German chocolate. After she finished the frosting, she pounded the pork tenderloins big and flat, dipped them in eggs and cracker crumbs, just the way I like them. When you walked in the door they were sizzling in the frying pan.
"Why don't you have any girl friends?" you asked me.
"Some of my friends are girls," I said.
"Why don't you have a girl friend?"
"Why do I need a girl friend?"
"I've been told that friend of yours is a faggot."
"What are you talking about?"
"You were seen kissing a boy."
"Who?"
"That kid you hang out with all the time. They say he's a faggot. Are you a faggot?"
"He's my friend."
"He's a faggot. Now I find out you're a faggot too. You're no son of mine."
My birthday cake was sitting in the middle of the table. The tenderloin that mom was cooking for my birthday dinner was frying in the pan.
You grabbed my arm and walked me to the door and said "Get out. You don't live here any more. Get out of this house and get out of this town or you'll regret it. Don't ever try to come back."
Mom was crying. You wouldn't even let me go to my room and get some clothes or my wallet.
Last night I dreamed about you. You were strumming your guitar and singing. Strumming my pain with your fingers. Telling my life with your words. Telling your shame at who I am. Embarrassing me in front of everyone I ever knew. Killing me softly with your song.
You sang as if you knew me in all my dark despair. Then you looked right through me as if I was not there. You just kept on singing clear and strong. I was dying. You were killing me, killing me with your song.
Jesus loves me, this I know. For the Bible tells me so. You told me Jesus loves me when I was a kid. You sang that song to me. Sang it clear and strong. Now you think Jesus hates me. You're ashamed that I am your son.
You threw me out on my sixteenth birthday. All I had were the clothes on my back. I walked to the edge of town and hitched a ride.
"Where ya' going?" the guy asked when he pulled over.
"How far are you going?" I asked.
"Cross country."
"I'm going as far as you're willing to take me."
"Traveling light, aren't ya?"
"This is all I've got. I lost everything else."
You'll be happy to know I'm nowhere near you any more. You won't have to be ashamed of me. You can tell people I ran off. Of course we know that's not true. You ran me off. Ran me off to hide your shame.
You never really believed the words of those songs, did you? You like your guitar and the music, right? Grandma took you to church and you learned those songs. But you never believed that Jesus loves me. I was precious only if I was what you wanted me to be. You loved me only if I was what you wanted.
My ride dropped me off in a big city a long way away from you. I slept in a park the first night. The next day a guy asked where I was from. I told him my story. He offered to let me stay with him.
That night he gave me something that he said would make me feel better. When I was feeling no pain he raped me. Just so you know.
He threw me out of his apartment the next day. I wandered the streets and found some other guys about my age. They said they would hook me up with some good stuff. The good stuff comes with a price.
Jesus paid it all. All to him I owe. You just kept on singing that song, singing clear and strong.
I live in a tent. I owe everything to my supplier. He comes by every night. I don't have any money. That's not how I pay. After he takes his turn, he has several other guys lined up for me. He says he has to cover his costs and make a little profit. He says he used to get more for boys than girls, but now the price is about the same.
After I've paid, I get what I need, just enough to last me until tomorrow. Then I have to pay again to get more.
"I don't give you enough ice to get you so high you'll slit anyone's throat when you're tweaking," he says. "That would be bad for business."
I'm lucky. He gives me good stuff. There's lots of fake stuff out there now. They make it out of insecticide. One trip on that and you're permanently ruined. I guess that would be bad for business and that's why I get the good stuff.
Sing the wondrous love of Jesus. Sing his mercy and his love.
In my dream last night you sang to me. Sang as if you knew me. But you looked right through me as if I was not there. But you just kept on singing clear and strong. Singing to yourself I guess. Singing to convince yourself that Jesus loves you and hates me.
I doubt you ever loved me. You loved a fantasy you had created in your mind.
Keep on singing dad. Keep on killing me softly with your Jesus songs. Keep on pretending, dad.
I never had sex with anyone until the night that guy raped me. I was there because I needed a place to stay. You threw me out. Remember? Just so you know.
Jason