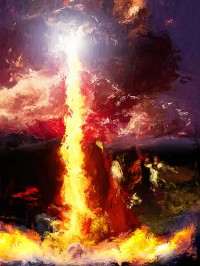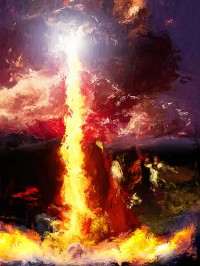 When we use doctrinal statements to determine the eternal destiny of other people—which is something only Jesus should do—it is not long before we get the idea that if a person is reprobate and a heretic, it is better to send them on their way to hell, then to let them stick around and lead others astray.
Such thinking was actually evident in the apostles of Jesus before the church even began. At one point in the ministry of Jesus, the people of a Samaritan village rejected Jesus. The Jews didn't really like the Samaritans anyway, and the disciples became incensed that the village had turned them away.
So two of the disciples, James and John, asked Jesus if they could call down fire from heaven to consume and destroy the town and everybody in it (Luke 9:54). They figured that if people didn't act like them, look like them, and believe like them, they were under the curse of God and were fit only to be destroyed.
The response of Jesus is telling. Not only does He not give them permission to call down fire from heaven, but He rebukes such an attitude! He says, "You do not know what manner of spirit you are of! For the Son of Man did not come to destroy men's lives but to save them" (Luke 9:55-56).
Burning people for rejecting Jesus does not reflect His heart.
We can extrapolate this out, and also say that calling people stupid, dumb, foolish, or ignorant for believing something different than we do, also does not reflect the heart of Jesus for all people. Nor does trying to ruin their lives, get them fired from their jobs, destroy their incomes, or pray for their demise. To repeat the words of Jesus, those who act this way do not know what manner of spirit they are of.
And yet such a spirit of hatred and destruction of others has been the modus operandi for the church since almost day one.
We will look at some of this bloody history tomorrow.
---