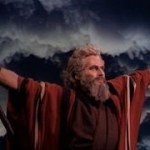 I am a big believer in giving people freedom from church buildings and front-led church meetings. So it was encouraging today to read what Paul Leader at his Perspectives blog wrote today:
If there was one message I had for pastors and leaders of congregations, churches and gatherings it would be this. It is time to let my people go!!! People need to have freedom to express and discover their own paths in life, their own gifts and abilities.

As leaders it is time to let go of insecurities and let our people go. Send them. Let them follow dreams even if they get it wrong. Be there for them. Love them. Equip them for living and not for maintenance. Be like the eagle that realises that the young have to learn how to fly or die. Take away the dow and feathers. Take away the twigs and the nest. It is time to soar. Too many eagles have become domesticated chickens, cooped up for life laying eggs just for eating and not for growth. It is time for freedom.
Preach it, Paul! Lead away!