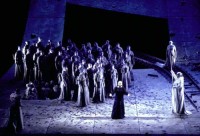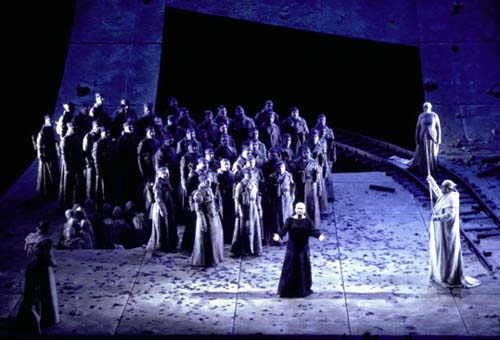 There is a world religion in which the people believe they can please God by performing certain rites. An outside observer who knew nothing of the teaching and tradition about these rites might think that they were magical ceremonies. Two rites in particular are important to this religion, and in both cases, the rites do appear to be magical in nature.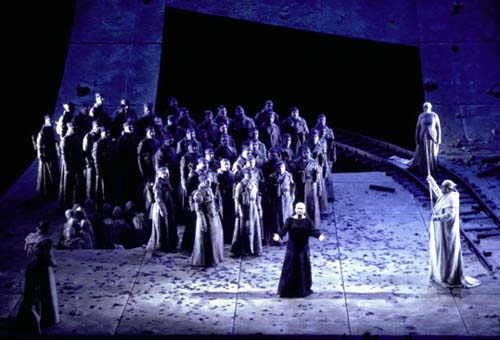 Both rites are presided over by a person who usually wears some sort of special clothing or robes. To begin the rites, he speaks arcane words over various elements which will be used for the rites. These words are thought to instill special spiritual qualities into the physical elements which make them particularly effective for this rite. After the words of power have been spoken by this cleric, the practitioners of this religion who wish to participate in the rite are invited forward.
The practitioners have a part to play in these rites as well. They have usually been instructed beforehand on the special clothing they must wear, and the words they must speak. They are told that if they perform their part correctly, God will be pleased, and they will receive special power, abilities, and blessings from God. If, however, they perform their part in the rite incorrectly, God will make them sick, and may even strike them dead.

The Rite of Water
In one of the rites—which is usually a rite of initiation—water is the primary element that is used. While any type of water can be used, it is preferable to use fresh water from a stream or river. The cleric, who has been trained in these matters, will usually say some sort of words over the water, to transform it into a special type of water with special qualities which makes it useful for this rite. After this, the initiates are invited to enter the water, where they also say the words they have been instructed to speak. Then the initiates are washed in the water, using various methods which differ from group to group. If the rite has been performed properly, the initiate is considered to now be blessed eternally by God, to have received special insight and power from Him, and to be part of God's chosen few.
The Rite of Food
In the second rite, which is observed much more often than the rite of initiation by water, the cleric says words over some small items of food which are then considered to be instilled with special power from God to make a person more like Him. The practitioners are invited to eat the food that has been blessed by the cleric, but are cautioned once again that if they are unworthy to eat this food, God may strike them dead.
These rites have been around for thousands of years, but in recent centuries, some clerics of this religion have grown uncomfortable with the way these rites appear "magical" and so have continued to practice them, but only in a symbolic way. They teach that these rites are not magical in any way, but simply remind the people of this religion about some of the central teachings within the religion. Nevertheless, even these clerics demand that the rites be practiced on a regular basis. If a person wanted to follow this religion, but did not want to participate in these rites, it would be considered one of the gravest of sins. The cleric would tell such a person that a refusal to participate in these rites was an act of rebellion against God, and the cleric would question and challenge such a person to decide whether or not they really wanted to be part of this religion.
What is this religion?
You have probably figured it out by now, but it is Christianity. And what are the rites? They are baptism and communion.
---