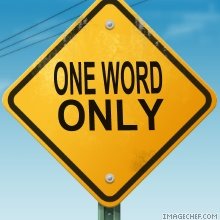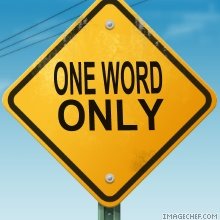 What would you say if I formed a doctrine based on one hard-to-translate word which is found only one time in the entire Bible?
In other words, what if I formed an entire doctrine not only from just one verse in the Bible, but from one word in that one verse?
It does happen. Though it is more than one word, the Mormon practice of "baptism for the dead" is based on one verse out of 1 Corinthians. And we all scoff at them. How could they be so foolish, to believe such thing based on one difficult statement in one verse out of the entire Bible? There are other examples as well, but if  you or I tried to invent a doctrine today based from one difficult word from one verse in the entire Bible, we would be mocked. This is not the proper way of doing theology.
Ironically, one of the key doctrines in Christianity is also based from one word in one verse in the Bible. This is the doctrine of the Inspiration of Scripture. That's right. ONE VERSE. And not only that, but the word in this verse is notoriously difficult to translate. The verse is 2 Timothy 3:16, and we will look at this verse in more detail later. And yes, I am aware that there are other verses which support the doctrine of the Inspiration of Scripture, but the only verse which explicitly mentions "inspiration" is 2 Timothy 3:16 (and I will argue later that even this verse does not mention inspiration).
So while I understand the logic behind the doctrine, it seems that with a theological slight-of-hand we have developed a central idea to the entire Christian faith!
I find that scary. I find it troubling. More than that, I find it suspicious.
I does not seem that the doctrine resulted from a careful analysis of what Scripture says, but rather that the doctrine was a result of a need within the early church to have a trump card against those who disagreed with it theologically.
Look at this another way. Does it not seem that if the Doctrine of Inspiration is central to our beliefs about the Bible, clear statements should be more frequent within the Bible than in only one hard-to-understand verse? If God had really wanted us to have an authoritative text by which we could defend our beliefs from all those who hold contrary beliefs, it seems He would have written a different sort of book, and would have included more frequent and more clearly stated references to the nature of this book.
All of this makes me wonder if the original framers of the doctrine of the Inspiration of Scripture were too hasty in their construction of the doctrine, did not lay a good foundation for what they were trying to accomplish, failed to understand the ramifications that would result from this doctrine, and ultimately, missed the entire point and purpose of Scripture.
I believe that by looking at what the authors of Scripture say about Scripture, we can arrive a much better position — one where we maintain the accuracy and authority of Scripture, but in such a way that Scripture is not set up as a sacred idol. I'll explain more in posts to come. For now, does it concern you that the doctrine of Inspiration comes primarily from one word in one verse? Do you disagree? Do you think I am overreacting?
---