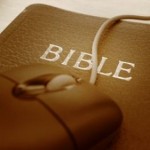 Lots of people these days are looking for an online Bible college or seminary where they can take courses from home without having to leave their jobs and uproot their families and move to a new city or state. Thankfully, more and more schools are offering online Bible college courses and online seminary classes to meet this rising need.

This post contains what I consider to be the 10 Best Online Bible Colleges and Seminaries. Some of them even offer free online Bible college courses!
Of course, you won't get actual college credit for taking these free courses, but at least you can get the information. Most of the people I talk to who are interested in taking online Bible college courses are not too concerned about the credit, but simply want the information that an online Bible college or seminary can offer.
So whether you are interested in getting an online Bible college degree, or if you just want to get the information that an online Bible college offers, check out the list of schools near the end of this post.
Online Courses with N.T. Wright
Before you spend a lot of time and money applying and enrolling to one of the online Bible Colleges or seminaries below, you might want to take a few courses first to see if online Bible college is for you. I highly recommend you first take some of the online Bible college courses from leading New Testament Scholar, N. T. Wright.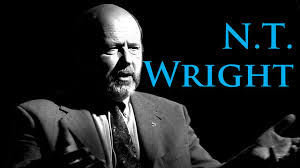 These courses are much cheaper than what you will pay at another online Bible College or Seminary ($600-$900 per course), plus you can complete them on your own time and at your own pace.
I recommend you start with N. T. Wright's course on Galatians, but he has others there as well (such an online course on the Gospel and another on Philippians).
If you take one of these courses from N. T. Wright and you enjoy the online learning experience, then you should consider applying and enrolling into one of the online Bible colleges and seminaries below.
Online Bible Colleges and Seminaries I Recommend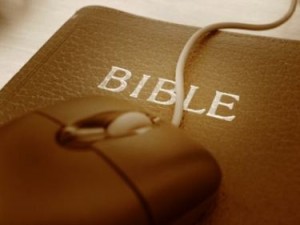 I have actually attended four of these online Bible colleges, and have taken classes from them. The others I have heard good things about from friends and family members who have attended them.
If you are curious about whether an online Bible college course is equivalent to an in-person Bible college course, I will have a few things to say about this at the end of this post.
If you know of other good quality online Bible colleges and seminaries, let me know in the comments below.
Are Online Bible Colleges any Good?
I have taken many online Bible college courses, and have taught a few myself. In my opinion, modern technology has allowed online Bible college courses to be just as good as real-world, in-person Bible college courses.
Often you can chat live with other students and the professor. Frequently you can watch the video of the professor teaching the course. At the bare minimum, there is always audio which you can listen to and email to ask questions. Most often there is also some sort of online forum in which you can interact with the professor and other students.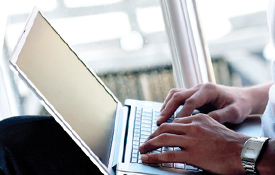 The great benefit to online Bible College courses is that you can "attend class" when it is convenient for you. Though I was actually living in Dallas when I attended Dallas Theological Seminary, I always took at least one course online each semester. This means less time away from home and I could "sit in class" at 1 or 2 in the morning if necessary.
Another thing I liked about the online classes is that they often provided a transcript of what the professor said in the video. I downloaded every transcript of every class I took online and still have them stored on my computer. This is an invaluable resource.
The only downside to taking online Bible college course is that you may not get to personally meet other students and the class professors. But since you don't have to move or uproot your family to attend Bible college or seminary, going the online Bible college route makes it worth it. If possible, maybe you could even find a few other people in town who will want to take the class together, and then you can all meet and talk about what you are learning in the online Bible college course.
Have you ever taken online Bible college or seminary courses? What was your experience? Do you have any other questions or comments about online Bible college courses? Let me know!