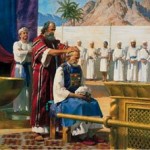 Having looked briefly at Pastoral Pay in a previous post, I now want to address several of the passages that churches and pastors use to defend the practice of paying a pastor. We might be surprised to discover what these texts actually teach.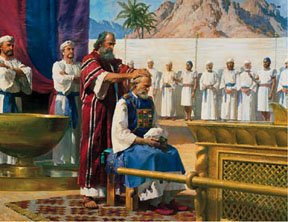 The first passage is not really a passage, but a biblical example: that of the Levitical Priesthood.
Some pastors point to the Levitical Priesthood as proof that spiritual leaders should have their needs met by the people they serve. Passages such as Numbers 18 and Deuteronomy 18 are often referenced in support of this idea.
While it is true that Priests serving in the Tabernacle, and later the Temple, could eat of the grain and meat that was brought as sacrifices, it must be noted that this was only for the Priests who were serving at the time the sacrifice was made.
How often were Priests serving in such capacity? According to 1 Chronicles 23–24, the Priests were divided up into 24 divisions, with each division serving about two weeks out of each year. For the rest of the year, they had to provide for their own needs and that of their families.
But how did they do this?
While the Levites were not given an inheritance of land in the same way the other Tribes of Israel were, they still were given portions of land around various cities scattered throughout Israel. Numbers 35 indicates that they were given 48 cities throughout Israel, and the land around each city extending out from the city walls for 2000 cubits, which is about two-thirds of a mile (cf. also Joshua 20–21). They were to use this land for their herds and crops.
If the Levitical priests were only serving in the Tabernacle (or Temple) two weeks out of the year, and the rest of the year, dwelled in one of the 48 cities scattered around Israel, what did they do in those cities? The same thing everybody else does in cities. They lived, worked, and raised their families.
One thing they were not doing was living off the tithes of other people. After all, the tithes were only brought to Jerusalem during the times of sacrifices and feasts.
So the Levites worked in their cities and the surrounding fields. Some were farmers, while others were herdsman. A few were potters, or weavers. Every trade that could be found in any other city would also be found in a Levitical city.
These were not cities filled with a bunch of Bible teachers who sat around reading the Bible and waiting for people to bring them food and meat. No, they worked and earned their living like any other person in the country, except when they had to leave their job for two weeks out of every year to serve in Jerusalem. At those times, they ate from the sacrifices and offerings that people brought.
In the days of Jesus, things had changed a bit, and many of the priests permanently lived and worked in the Temple. Furthermore, they had acquired numerous fields around Jerusalem upon which to grow their Temple wheat and barley. Also, through money-changing and the sale of sacrificial animals which were without blemish (see John 2:12-22), many of the Temple Priests had become quite wealthy.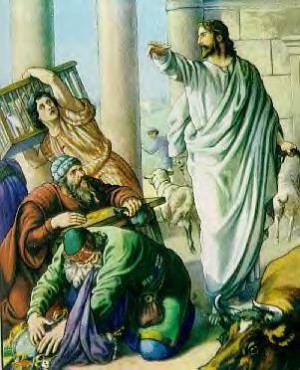 On numerous occasions, Jesus criticizes them for this (cf. Matt 23:23-24; Luke 20:46-47). They were leveraging the Mosaic Law to make themselves rich, while neglecting the poor and needy in their midst. When people brought their money, and sacrificed from it to obey the instructions of the religious leaders, all that the leaders offered in return were empty prayers and promises of blessing.
All of this was exactly the opposite of what God intended, but seems to be hauntingly familiar to much of what goes on in many churches today. How many pastors have been enriched and glorious buildings constructed on the backs of the poor and needy in our communities?
All of this indicates that it is nearly impossible to obtain a defense for pastoral salaries from the practices of the Levitical Priesthood. The nail in the coffin to this idea, however, is in the Priesthood instituted by Jesus through His death and resurrection.
According to 1 Peter 2:5-9, all believers are now priests. We are a kingdom of priests, which Jesus as the only High Priest (cf. Hebrews 8). There is no priestly class which can depend on the non-priestly class to provide for their daily needs. So the church cannot look to the Levitical Priesthood for support of the practice of pastoral salaries.