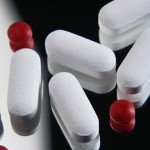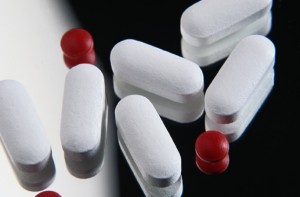 Have you ever noticed how it seems pastors are always trying to get you to attend church more? If you don't come at all, then you should start coming. One you start coming, you need to be there every Sunday. Once you attend regularly, then you should also attend Sunday night. And on and on it goes, until the "most faithful" members are there Sunday morning for three hours, Sunday night, Wednesday night, Saturday morning, and teach a Tuesday night Bible study in their home.
And at first, they tell you just to attend and "enjoy" the service. But later, they want you to "get involved" and start serving. It's like the first one is free, but after that, you better start paying for what you're using.
Is it just me, or do pastors have a lot in common with drug pushers?
Many pastors are only too happy to allow their congregations to depend on church attendance, for attendance addictions fill the pews and the offering plates on Sunday morning. In fact, many pastors reinforce such behavior. In the minds of most church leaders, the "truly committed and faithful followers" of Jesus Christ are those who are at the church whenever the doors are open. I know that I felt this way as a pastor. I expected it of my elders.
Yet such beliefs are not only contrary to reality, they are also contrary to Scripture. There is not a single verse anywhere which says attending church is an indication of spiritual health or that God is using you in mighty ways. It's just not there. In fact, such a mentality reveals a deep misunderstanding of the purpose and function of the church. Pastors who teach and encourage such behavior not only enable this dependence, but have even become pushers, trying to get more and more people hooked on the drug of church.
To break free, to destroy the dependence, to stop the enablement, pastors may have to do something drastic. Telling people that there is more to following church than showing up at a building for another program or Bible study is simply not enough—especially when the church offers so many programs and Bible studies. It may be that the church needs to follow the example of drug and alcohol rehab centers, and require that people go "cold turkey." Cancel everything—Sunday services, Bible studies, programs, everything—and see what happens.
If your church cancelled all services and programs for one week, or a month, what do you think would happen?
Note: this post is based on a section from the book I am writing, Close Your Church for Good.