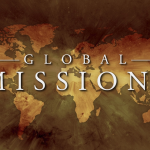 Did you know I recently started a membership area on my website?
Well, I did.
But it definitely wasn't so that I could charge you for my teachings. Frankly, if I could give away for free everything I write and teach, I would.
No, the actual reason I started a membership area was so that I can hopefully continue to write and teach on this site. Recently I have been wondering if I should just shut it all down. The membership area is my attempt to say "Open."
Let me explain …
I am a Missionary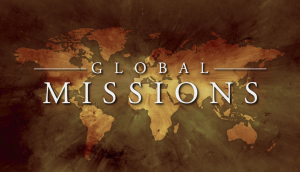 Though you may not realize it, I am a "missionary" to hundreds of thousands of people around the world. Every month, about 250,000 people read articles from my website, and a large percentage of those people are from Africa and Asia. In North America and Europe, a large percentage of the people who read my site are High School and College students.
Many of these people are hearing for the very first time about God's love, grace, and forgiveness for them. People around the world send me scores of personal emails every single week about sins they have committed and questions about whether not God can forgive them and still love them. My online "mission" work allows me to share the good news with them about God's grace, love, and forgiveness as found in Jesus Christ.
But all of this work I do is not without expense. Everything I do online costs me about $500 each month.
My Missionary Expenses are $500 per Month
My hosting fees, email company, software licenses, and audio file storage fees average about $500 each month. I do not take a salary or pay myself for my time. This website is not my job. The 30 hours per week I devote to this website are my donation to the mission of the site. But I don't make enough from my regular day job to also cover all the expenses of running this site.
In the past, I have tired to cover the costs of running this website through book sales and advertising, but my revenue from these only cover about 60%-80% of my expenses. Somehow, I need to make up that deficit of $100-$200 each month.
Last year, I put out a call for donations. Several people generously donated, allowing me to operate "in the black" for a few months.
But I hate asking people for money. I hate asking for people to give to me their hard-earned income. Asking people to donate money makes me feel queasy.
So this year, I decided to start a membership area on my site. This allows people like you to support the work I am doing around the world, while at the same time, it allows me to give something valuable and beneficial back to you. The membership area of my site allows me to say "Thank you" in a big way to those who choose to support my writing and teaching.

So would you please consider joining me in this way?
If you think about it, I am reaching 250,000 people per month for only $500. That's five people per penny. If you join my "Hope" Membership level at $9 per month, you are helping reach 4,500 people per month with the truth about God's love and grace. That's 54,000 a year! I challenge you to find another mission or ministry which can do that.
And guess what? Right now, I only need 15-20 people to make up the deficit in my monthly budget. Would you consider being one of those 15-20 people? I would really, really appreciate it, and so will the millions of people of Africa and Asia and the high school and college students who will visit my website this coming year. Go here to join now.
Now, what happens if I get more than 20 people to help support my work? The answer is that I will start making scholarship memberships available to those who need it most.
Since I started the membership area on my site, I have received dozens of requests from people around the world for free memberships. People from Nigeria, Kenya, Uganda, Philippines, and Indonesia, as well as several people here in the United States have emailed asking if there are scholarships available to my site. They want to take the courses and learn about the Gospels, but they don't make enough money to afford the $9 per month. I understand. In many places in Africa and Asia, $9 per month is A LOT of money.
If I end up getting more support than I need to cover my expenses, I will start giving away free membership scholarships to people who need and want them, but who cannot afford them. My long-term goals include a certification process so that we can train and send out local missionaries in Africa and Asia. But that is getting way ahead of ourselves…
So if you want to help me reach 54,000 people with the Gospel this coming year, would you become a "Hope" or "Love" member of RedeemingGod.com? The "Hope" Membership costs $9 per month, and the "Love" Membership is only $89 per year. Both get full access to all my online theology courses, as well as several free eBooks and other benefits. Most of all, those membership fees help this site stay up and running, and enable me to keep writing and teaching so that others around the world can hear about the grace and love of God in Jesus Christ.
Would you join my Membership area this year and in so doing, let me become one of the missionaries you support? Thank you so much.