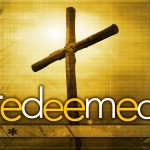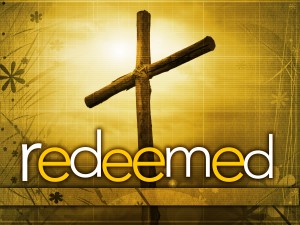 Welcome to the new website: RedeemingGod.com
"Redeeming God" is still under construction, and will be for quite some time …
I was going to write a post about all the changes you can expect to see and what plans I have for the future, but then I realized that I simply don't know what is going to happen to me or this blog next week, let alone next year.
However, here are a few things to note for right now (though these also may change):
Redeeming God? What's that about?
Remember when Drew Marshall made fun of my blog name "Till He Comes"? I laughed it off because he said what I had been thinking for quite a while.
I never switched the name of my blog because I never had a better title. But a while back I realized that redemption is a huge theme in my life, and redemption is what God is calling me to call people to.
You may notice that "redeeming God" is a play on words. The word "Redeeming" can be both an adjective and a present participle. It can describe God (He is a Redeemer) or it can describe the action of seeking to redeem God. Which way do I intend it? I intend both. God is redeeming us, but he also needs to be redeemed. I hope to invite people into both arenas through this blog.
Read my "About" page for more.

Here are a few other things about RedeemingGod.com
Posting Frequency
On the Till He Comes blog, I tried to post 5-6 times per week. On this blog, I may occasionally post that frequently, but I might only post 5-6 times per year. This time around, I will publish posts, not because I have to, but because I have something to say. I will publish posts only when I have fire in my bones (Jer 20:9).
Old Content Cultivation and Curation
One of my short-term goals is to edit/cultivate/curate a lot of the old content on this blog. I want to correct various things on some of my old posts and sermon pages. I want to make some series of posts more accessible to readers. Some of my content might even get converted into a podcast.
Since I have well over 2000 posts and pages on this site, this process could take quite some time…
If you want to follow along with some of the changes that occur, you won't actually see much of it here on the blog. Most of it will get posted on my Facebook page and on Twitter. So if you want to observe some of these "behind the scenes" changes, make sure you join me on Facebook and Twitter.
Wait! Did you Mention A Podcast?
Yes, I might start a podcast.
One problem I had with my old blog was that it consumed me. I don't want that to happen again. A podcast is a huge undertaking, so if I start one, it might be something I do instead of publishing blog posts.
Maybe.
Hey, where are the comments?
You may notice that I turned off the comment section. Read the black box at the bottom of the page for a brief explanation.
And again, I might turn comments back on in the future. But I might not.
Are you still sending out free eBooks?
Maybe.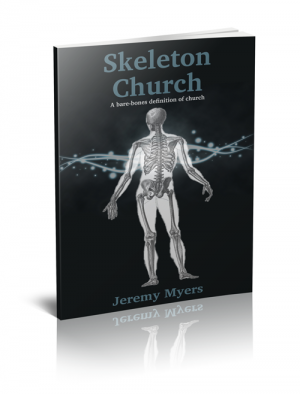 For right now, people can still get Skeleton Church for free by subscribing to my email newsletter. This might change in the future, but it might not. I don't know if I will publish more books in the future or not. I suspect I will, but I don't know when, I don't know what, and I don't know how. If I do publish more books, and I am able to send them out for free to people who get my blog updates, I will do so.
I am also working on a way for subscribers to get many of my older books for free through email. But again, this might happen and it might not. (Are you seeing a theme here?)
What happened to the forum?
Nobody really used it, so it's gone.
If enough people complain, maybe I will bring it back. But maybe not.
Did Adam have a belly button?
Of course he did, silly!
Well, maybe not… 😉