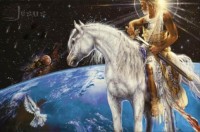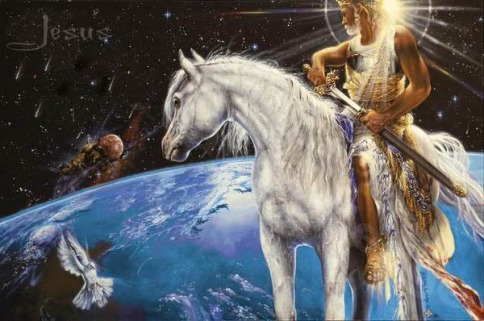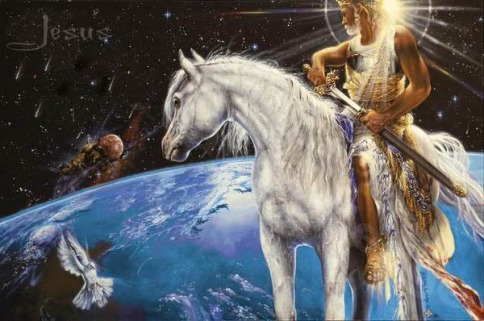 Maybe I haven't studied eschatology (the study of the End Times) as much as I should have, or maybe I just don't care about it too much (the world has enough problems today for me to worry about the problems in the future), but as I read The Theology of the Book of Revelation
, which presents a Preterist reading of Revelation, I just find myself shrugging, and saying, "I don't really care if he is right or wrong, this way of understanding Revelation makes it much more teachable and applicable."
Is that bad?
I have never taught through the Book of Revelation, and frankly, until I started reading this book, I never really wanted to. Why not? Well, I like science fiction, and I like Scripture, but I don't like Scripture to sound like science fiction. And for me, that is how the book of Revelation usually sounded.
But Bauckham's way of reading Revelation actually excites me. It seems to bring the  book of Revelation into real life.
This week, those of us who are reading the book (see the list below), read chapters 3-4. Here is some of what these chapters contained.
The Lamb on the Throne
I was a bit confused initially with chapter 3, since it seemed to have absolutely nothing to do with Preterism. Instead, it dealt with how Revelation reveals John's belief that Jesus was divine and therefore, worthy of Christian worship. It is a great point, and a definite theme in all of John's writings, but what does it have to do with Preterism?
Then I remembered that Richard Bauckham's book is not actually about Preterism, but is about The Theology of the Book of Revelation
. That is, after all, its title. One of the central themes in the book is that Jesus is God, and is therefore worthy of our worship. It's a great point, and well defended in chapter 3. But chapter 4 is where the book really began to deal with the Preteristic view of Revelation.
The Victory of the Lamb and His Followers
In chapter 4, Bauckham deals with several of the key images in Revelation, and argues that they do not predict a future tribulation where 144,000 Jewish witnesses and 2 Martyred Prophets fight against a One World Ruler and a One World Religion until God kills everybody in a bloodbath at the battle of Armageddon. Instead, Bauckham interprets most of the imagery in Revelation according to three main themes.
The Messianic War
Though the Jews wanted Jesus to be a conquering king, He lived and died as a suffering servant. But through suffering and dying, Jesus defeated evil anyway. Buackham argues that in the Book of Revelation that this is the same way the Messianic war against evil continues (pp. 67-70). It is through suffering, service, and death that victory over evil is won. This image is prevalent in Revelation through the death of the Lamb (pp. 73-76), and the army of 144,000 (p. 77).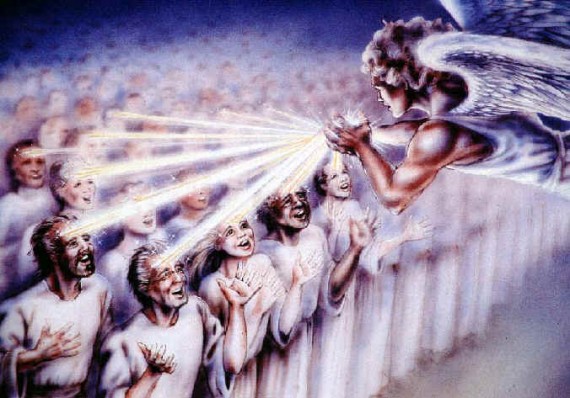 The Eschatological Exodus
The idea of Exodus is a key theme throughout the entire Bible. Exodus occurs when we leave the kingdom of darkness where there is slavery and suffering, and are brought into the kingdom of light where there is freedom and joy. Bauckham argues that this theme is prevalent in Revelation (pp. 71-72).
Martyrs and a Witness
Just as Jesus was a witness to the truth, and suffered and died as a result, so also, we who follow Jesus  are also to witness to the truth, knowing that if we do, we also may suffer and die as a result. But just as God raised Jesus from the dead, and glorified Him, so also will God give praise, honor, and glory to those who suffer for the truth (pp. 72-73). The 144,000 witnesses represent this, as also do the two witnesses in Revelation 11 (pp. 76-80, 84-88).
Positive Reading
In many ways, I find this way of reading Revelation inspiring. It shows us that the message of Revelation is not just for future people living in some period of terrible times on planet earth, but is a message for us today as well, to live lives of peace, mercy, justice, and self-sacrifice, as this way of life follows the example of Jesus, and His instructions for carrying out God's will on earth, as it is in heaven.
However, there are some ideas I was uncomfortable with as well.
Problematic Reading
There are definitely some problems with Bauckham's reading. For example, it seems a stretch to transform all the killing and slaughter of humans that takes place in the book, into some sort of peaceful resistance movement. I'm not fond of all the dying either, but I am not sure we can just make it go away by spiritualizing this so that it refers to the destruction of the political, economic, and religious systems which God opposes (p. 102).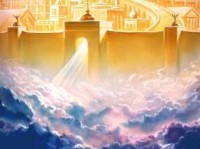 Bauckham does the same thing with the Millennium, basically saying that it is only an encouraging image which reveals that eventually, the martyrs will universally rule the earth (p. 107). Personally, if this is all that God is promising, it is too vague to be inspiring.
I look forward to reading chapters 5-6 next week. For now, here are posts by others are who writing about chapters 3-4 in The Theology of the Book of Revelation
. If you have read the book, and are writing about it online, let me know in the comments section below, and I will add you to the list!
---