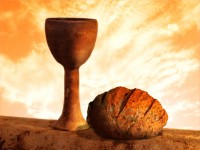 Ultimately, there is nothing wrong with practicing baptism and communion (referred to as "the Lord's Supper" in future posts). In the days which they were initiated and practiced, both were meaningful and helpful for the life and teaching of the apostles and early church. Both practices had deep and rich significance.
The Lord's Supper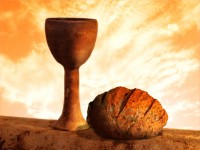 The genius of these ceremonies was that they taught the central beliefs and core doctrines of Christianity in forms that were commonly practiced in the culture of that day. As N. T. Wright has said, "When Jesus wanted to explain to his followers what he thought would be the meaning of his death, he did not give them a theory; he gave them a meal." Yes, and at that time, the meal He gave them had inherent significance and meaning. He did not create or invent the meal and then explain the meaning to them. Instead, He took a meal that they were already eating on a regular basis, which was already full of symbolism and significance, and then pointed all of the symbols and meaning to Himself.
Baptism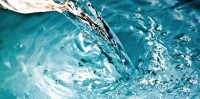 The same is true of baptism. John the Baptist did not invent baptism, nor did Jesus and the early church. It was a practice which was already widely used among numerous groups in that day and culture, and which already had clear symbolism and significance. John the Baptist and the early church simply took a ceremony which was already in use by the culture and pointed the symbols and significance to Jesus.
So when someone who was not a Christian saw a friend or neighbor eating this meal or getting baptized in this way, they did not think that the practice was strange or magical. They did not wonder what it meant. For the most part, they already knew what these ceremonies meant, for they were commonly practiced by all people at that time. But one thing they would not have known is the reason and purpose for these ceremonies. And so they would have asked.
If, for example, they saw a neighbor getting baptized in a river, they would have immediately understood the symbol and significance of this action, but would not have known why the person was undergoing it. So they would have asked, "Why did you get baptized?" and the Christian would then have an opportunity to explain that they were now following Jesus. These ceremonies were natural ways for believers to create conversations with friends and neighbors about following Jesus.
Symbolism for Today
To make this clear, future posts will look at some of the historical meaning and Scriptural passages which indicate the symbolic significance of baptism and the Lord's Supper, and what they would have meant in the days of Jesus and early church.
Only then can we ask whether or not baptism and the Lord's Supper accomplish the same purpose today, or if we might be wiser to choose some other type of ceremony to accomplish this purpose.
---