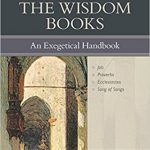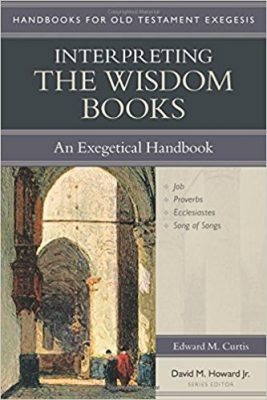 I am always on the lookout for books that help me understand the basic meaning and message of various books of the Bible. So it was with interest that I recently read Interpreting the Wisdom Books, by Edward Curtis.
We all want to be wise … and the wisdom books are God's divinely inspired wisdom for how to live life in His world. In other words, when it comes to wisdom for life, there is no better source than the wisdom books of the Bible.
And this book by Curtis will help you understand them. Curtis shows how the wisdom books relate to the rest of the Old Testament as an explanation and application of earlier teachings from the Bible, and then also shows how the modern student of Scripture and learn, understand, apply, and teach these important texts to the issues and questions we facet today.
If you are preaching through the Wisdom Books or are planning to teach a Bible study on one or more of these books, I highly recommend this volume by Edward Curtis.