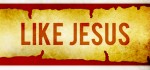 If there is one thing I have learned in my life as a follower of Jesus is that it is impossible to live like Jesus. I mean, after all, He was God! He lived a perfect life! If He is my standard, I'm throwing in the towel right now.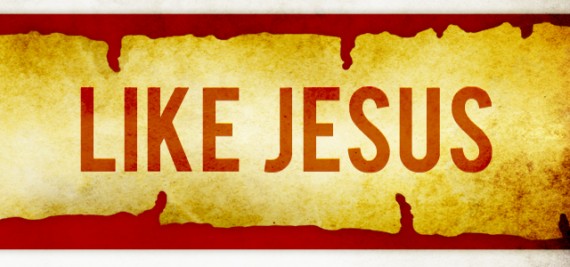 But thankfully, we aren't called to live like Jesus. We are called, however, to like Jesus.
Don't be just like Jesus . . . just like Jesus.
That is, God wants us to love Jesus. Loving Jesus leads to obeying Him (John 14:15), which certainly allows us to reflect Him in our lives, but it will never make us exactly like Him (not even in heaven!). I think the best thing we can do is be ourselves for Jesus. So don't try to be Jesus. Just be yourself for Jesus.
Biblically as well, we are not called to be like Jesus. We are just called to a part of Jesus (1 Corinthians 12-14). None of us can be like Jesus by ourselves. We can only be like Jesus in a community of others who are also trying to be themselves for Jesus. The Bible calls this living as the body of Christ. Those who are toes live like toes for Jesus, letting those who are elbows be elbows. No part should try to be the whole person.
So stop trying to be like Jesus. You can't do it, and He doesn't want you to try. There's only one Jesus, and you are not Him. Instead, just like Jesus by being yourself for Jesus.