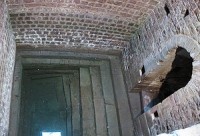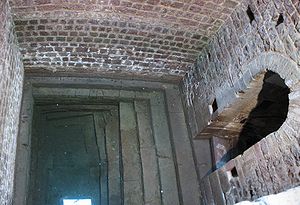 Did you know there is such a thing as a "Jewish baptism"?
As with other religions, Judaism has various forms of washings and immersions in water. The priests often washed themselves in various ways before sacrifices and ceremonies in the Temple, and men and women had to undergo various ritual washings for other purposes.
Baptism for Converts to Judaism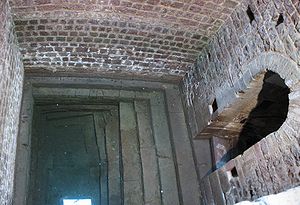 One common form of baptism was for proselytes to Judaism. When a Gentile wanted to convert to Judaism, one of the rites of initiation was to undergo a ritual washing of purification called a Mikvah.
The Jewish Talmud, in the Mikva'ot tractate, states that when a Gentile wishes to become a Jew, he must be instructed according to the 613 commandments of the Torah, must be circumscribed, and must go through a Mikvah, that is, be baptized.
The Talmud teaches that when the convert goes under the water, he goes under as a Gentile, but when he comes back out, he comes out as a Jew, born again like a new-born babe, with a new soul, spiritually and ritually pure (Oepke, TDNT,
 I:536). It is said that just like a baby is surrounded by water in the womb, so in a Mikvah, the person is surrounded by water. And just as the baby, when it comes out of the water, is born to a new life, so also, the person who comes up out of the waters of the Mikvah, is born to a new life as a Jew.
Ongoing Baptisms for Jews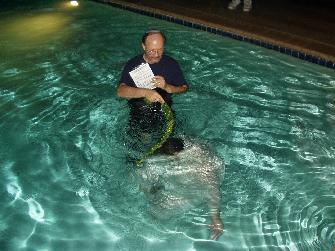 However, once a person becomes a Jew, they will often continue this practice of ritual washings throughout their life. Devout Jews will often go through numerous Mikvahs per year, sometimes as frequently as once per day.
These washings are intended to purify the person from ritual impurity that occurred throughout life (cf. 2 Kings 5:24; Sirach 34:25; Mark 7:4). Undergoing the Jewish baptism was a way of maintaining ritual and moral purity.
The Baptism of John the Baptist
It is something similar John was calling the people of Israel to in his day. The Jewish religious system and political scene had become corrupt, full of power-hungry priests and religious leaders who stole from the poor and the widows to make themselves rich so they could bribe political officials for special privileges and positions.
The baptism of John was not for the purpose of calling people away from Judaism and into Christianity. Christianity didn't even exist yet. No, the baptism of John was a call to Jews to return to true and proper Judaism, where people were generous with their money, honest in their business dealings, and gracious in their use of power over others (Luke 3:10-14).
John was simply calling the people back to the standards and ideals which God had wanted for His people all along.
---