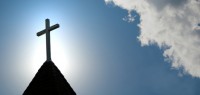 A neighbor lady died last week. To my shame, I didn't find out about it until late Saturday night. So on Sunday morning I felt like I should go over there, bring some lunch, and spend some time with him while he is grieving.
But since it was Sunday, I had to go to church. Besides, I didn't know either of them very well, and I'm sure he was having lots of friends and family coming over. I would just be the way. I will make sure to offer some extra prayers for him during the Sunday Service.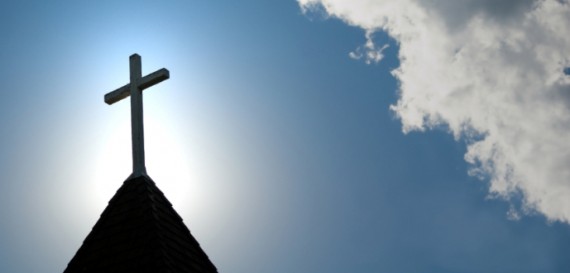 After church, I got home, changed, ate some lunch, and mowed my lawn. As I was mowing along the fence, I noticed that the neighbor's drive way was empty. Through the window, I saw him sitting in a chair in his living room, all alone. I really need to go over there.
So I went back inside and took a shower. As I was getting dressed, I saw the clock on my bedside stand. Crap! I was running late for the Sunday evening service! And the pastor had asked if I would lead the "Prayer and Share" time. I would have to wait until tomorrow to go see my neighbor, but would make sure I shared about his tragedy at church tonight. Maybe one or two members from church could put together a meal, and we would take it over there on Monday night to show how much we cared.
On Monday at work, my boss needed me to stay late. So I called my friends from church and told them to put the food in the freezer, as they couldn't take it over to my neighbor without me. It would be weird if they showed up to give him food and I wasn't there. They don't know him, and he doesn't know them. It could wait until Tuesday.
But on Tuesday night, I remembered that I had a Deacon meeting at church. We only have it once a month, and tonight we were discussing how we were going to meet the needs of Mrs. Sandvick, an elderly lady in our church whose car was in the shop, and so she didn't have transportation to buy groceries or attend church. I had to be at that meeting, as Mrs. Sandvick had been my Sunday School teacher when I was in third grade, and it wouldn't look right if I missed this meeting. Besides, we also had to discuss the cost of cleaning the carpet in the Youth Group room. They spilled some coke on it last month, and the stain looked really bad. One of the mothers had complained about it last week. Her son had brought a friend, and this friend had made a joke about the Youth Group being in a ghetto. I had a friend who was a carpet cleaner who would give us a really good deal on getting that stain out. If I didn't go to the meeting, the other deacons would spend too much money on some other type of carpet cleaning. We have to be good stewards of the church tithes, after all. I can go visit my neighbor tomorrow night.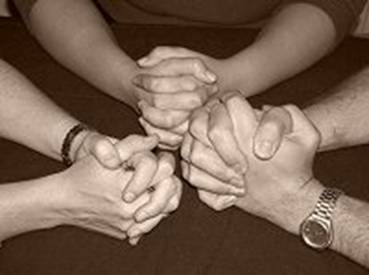 But I completely forgot that Wednesday is Men's Prayer Meeting at the church. Only a few of us show up, but we all firmly believe that our prayer meeting is the spiritual backbone of the church. One pastor tried to cancel our prayer meeting a few years back, and after only one month of not praying on Wednesday night, we just about had a church split. Some people wanted the prayer meeting to continue. Some thought it didn't really matter. Can you believe it? What is the church coming to when some people think the prayer meeting doesn't matter! Anyway, everybody learned that the Wednesday night prayer meeting is essential for the health of the church. I'm glad we have a new pastor now who believes that too. He is trying to get more people to come to the prayer meeting, but most people just don't want to pray. I believe in the power of prayer, so I go every week. I'll make sure to pray for my neighbor. God can help him, even when I cannot. Maybe I will go see him tomorrow night.
But on Thursday night…well, I'll admit it…I just plain forgot.
But on Friday night I remembered. I went over to his house with the food from the church people, some flowers, and a card. I went dressed in black because…you know, I'm in mourning. I knocked on the door, but nobody answered. So I left the flowers and the card on the doorstep, but took the food home and ate it myself. I didn't want to leave it on the doorstep, because a dog might get it. And I didn't want to re-freeze it or let it go to waste. So I ate it.
On Saturday, well, you know… I would like to go over there today, but I'm teaching the adult Sunday School class tomorrow, and I have to prepare for it. Besides, it's  been over a week now that his wife died, and I did take the flowers and the card over there, and we are faithfully praying for him at church. What more can I do? If I ever see him out at the mailbox, I will make sure to ask him how he is doing. If he needs anything else, he can always come over and ask and I will be more than happy to help. After all, I am a very good neighbor.
---
This post if part of the September Synchroblog on the subject: "The Devil Made Me Do It." A list of other contributors will be added soon:
K.W. Leslie at More Christ – Devilish Misinformation
Marta Layton at Fidesquarens – The Christian Jihad
Sonnie Swenston-Forbes at A Piece Of My Mind – The Devil Made Me Do It
Bill Sahlman at Creative Reflections – The [one who will go unnamed] Made Me Do It 
Kathy Escobar at kathy escobar – the stranger (who's a little too familiar) & the shepherd
Liz Dyer at Grace Rules – Have You Inhaled Demon Spirits?
Leah Chang at desert spirit's fire – devils, demons, et al
---