As I gear up to send out my next free ebook (read on to find out more) I was a little surprised to get onto Amazon today and discover that one of my e-books, The Lie, made it on to two Amazon Best Seller lists today.


The Lie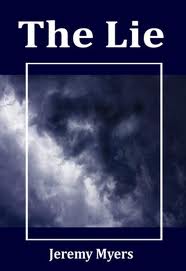 The Lie is a little book I wrote almost two years ago to experiment with writing ebooks. It was the first ebook I wrote, and the first book I gave away for free on my email newsletter. It is based off of 2 Thessalonians 2:11 which says that in the last days, God will send a powerful delusion so that people will believe the lie. In this book, I try to guess what this lie might be.
In other words, the book is eschatological science fiction.
In the book, I try to imagine what explanation the President of the Untied States would give when millions of people around the world disappear in the rapture.
That book cover I designed myself. Can't you tell? It is actually supposed to show a face in the clouds. Do you see the glowing eyes and the nose? I found a cloud picture and "Photoshopped" in the face.
Anyway, the book was fun to write, and I am learning more about publishing every day. So far, I have published several other ebooks, and you can see them all on my Amazon Author Page.
My Next Free Ebook
Also, I am nearly done with my next free ebook. It will be out in a week or two, and follows a Christmas theme. As with all my books, I give away free copies to all my newsletter subscribers. So make sure you have subscribed, and if you know a friend or family members who likes free ebooks, invite them to sign up for my newsletter as well.
And hey, just for signing up, I send you a free copy of one of my ebooks, Skeleton Church, in which I suggest and clear and simple definition for the church which fits all types of church, and challenges all churches to get up off the pews (or out of the homes) and to follow Jesus into the world.
---