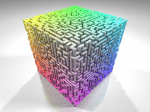 It has been said that the unexamined life is not worth living. In a similar way, I believe that the unexamined faith is not worth believing.
Truth, in my opinion, can stand up to any and every question. I believe that if a person believes something, and is afraid or scared of questions which challenge that belief, and they refuse to consider such questions, they don't really believe, but instead are brainwashed.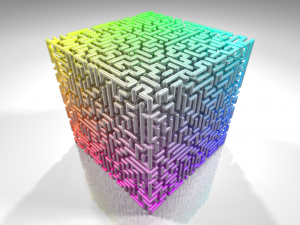 There is a vast difference between believing something and being brainwashed, but on the outside, both look exactly the same. Both types of people hold to certain views tenaciously and use similar terminology to state their views. But someone who believes, does so because of the evidence. Someone who is brainwashed does so in spite of the evidence, and even shuts down (or should I say "shouts down") anybody who raises questions that might challenge their convictions.
Believing vs. Brainwashing
How can you tell whether you believe something or are just brainwashed? You have to ask yourself why you believe what you do, and also how you respond when someone challenges your beliefs.
If you believe because "so-and-so said it" you are probably brianwashed. It doesn't mean you are wrong, but what you have done is allowed someone else to do your thinking for you. In other words, you are allowing them to write their beliefs on your brain. This is brainwashing at the most basic level.
Also, if someone comes along and challenges your beliefs by raising questions or pointing out areas of weakness in your beliefs, and rather than admit that you don't have answers to those questions, you ignore the questions, and scoff at the person asking them, and use ad hominem attacks and a variety of other logical fallacies to discredit what they are saying without actually dealing with what they are saying, you have an advanced case of brainwashing.
Know What You Believe and WHY
To really believe something, you not only have to know what you believe, but why you believe it. And if the "why" is "So-and-so said it" you better hope that person is completely trustworthy, reliable, and infallible.
But don't take my word for it. Think it through on your own.