When I was a pastor, I committed myself to following Jesus wherever He led, whatever the consequences, no matter what!
So imagine my surprise when He led me away from church.
Following Jesus Away from Church
Some people say that sin led me away, and that I am justifying my "apostasy" by claiming that "Jesus made me do it" which only compounds my guilt.
I understand the feeling. That's how I used to feel too.
But on this issue, I can say with Paul that my conscience is clear (1 Cor 4:4).
I still haven't figured out what Jesus is up to, but He keeps beckoning me onward, and though I'm not moving fast, I'm still moving forward.
I still remember how, when I was a pastor, I thought that it was the good, godly, obedient people who "went to church" and everybody else was just irreligious or disobedient. Now I see that the lines are not so clearly drawn. In fact, for some church goers, the part of their life which they think is religious, may actually be the irreligious. Part of the problem of "attending" church is that we begin to think (even though we would never say this), that God is most active in those who also "go to" church.
Everything is Worship
But one of the surprise gifts which Jesus has given to me since I followed Him away from church is the recognition that I can see God in everybody and everything. No, I am not a universalist or a pantheist. Instead, I am beginning to see the truth of the image of God in man, dirtied as it is by sin, and the teaching of Scripture that all creation sings the glory of God.
I love church hymns, but now I hear a heavenly chorus in the sound of the wind rushing through the trees, and the birds welcoming the morning sun. I see the smile of God in the face of stranger when I let them go in front of me at the supermarket check-out line.
The voice of God, the hand of God, the worship of God is not just reserved for something that happens in a building on Sunday morning, but is a daily occurrence, an hourly experience. By following Jesus away from the church, He is showing me what church really is, and teaching me that everything, absolutely everything, is worship.
This path is not for everybody, but it is the path I'm on, and given my past, I could not be more surprised.
---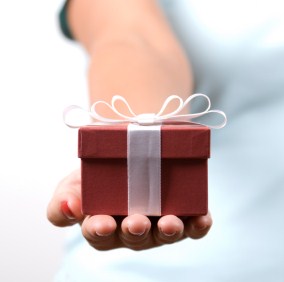 This post is part of a post-Christmas Synchroblog. Here is a list of the other contributors: