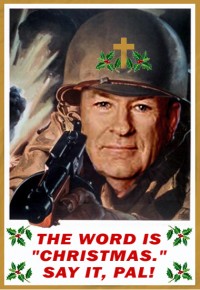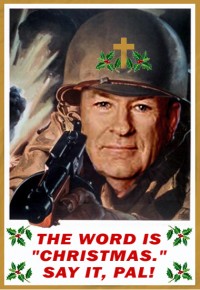 I have mixed feelings about the whole "War on Christmas" battle that gets waged every year around this time.
I noticed this week at work that someone put out a bunch of "Merry Christmas" cards on an entryway table. A few hours later I came by and noticed that someone had thrown them all out.
The next day, someone put out a bunch of "Happy Kwanzaa" cards on the exact same table. Guess what? Nobody threw them out.
Isn't that odd?
Anyway, it is easy this time of year to get all worked up about such things. Which is why I so appreciated a post over at GraceGround today called "War. On Christmas" by Kimberly Parker. Here is an excerpt:
For the past 50+ years in North America, Christians have been distracted by a global "war on Christmas" not even recognizing that it is creating war in their hearts. Don't use the perceived war on Christmas as an opportunity to take your focus off of Christ. Don't use it as an excuse for bad behavior. Don't spread gossip, propaganda or untruths about anyone because of what you think they believe or don't believe. Let it stop with you.
Head on over there to read the rest of this post, and this Christmas season, let the peace of Christ dwell in you richly.