The last couple weeks I have been working my way through dozens of Bible and theology questions which people have submitted through that "ask a question" area in the sidebar. Here is a question someone sent in about the signs of a false conversion:

How would one know if they experienced a false conversion? I was raised in church with a very religious controlling mother. I continued in church through my teens and twenties and then married a minister.

This past year I started to struggle with my faith… It came to a head in October when I felt like the Holy Spirit departed.

I then had what I would term a mini nervous breakdown. After that point I feel like I was shown that I had been working against God all along and His people…. Jealousy envy, anger… All the while not even realizing that my heart was in the state it was in. I have had very dark thoughts even about God and am now concerned about the unpardonable sin.

I have not felt His presence since October. I feel empty and dead inside. How do I know if I am or was saved and if it is possible that I am now outside of grace?
Below is my answer to this question about false conversions. Please feel free to weigh in with your own perspective in the comment section below.
---
There are countless millions of people who struggle with this exact same question about the signs of a false conversion.
Are you ready for a short and shocking answer about the signs of false conversion? Here it is:
There are none.
What?! There are no sure signs of a false conversion? How can this be? Doesn't Scripture teach us about good trees bearing good fruit? Doesn't James warn us against dead faith? Don't churches and pastors tell us to bear fruit worthy of repentance?
Yes, these are the sorts of things Scripture says and the sorts of things pastor preach. And while I believe those Scriptures, I understand them differently than how they are explained from most pulpits and in most books.
So let's back up a little bit and see if I can unpack my short answer.
I am not denying that there is such a thing as false conversion; I am only denying that there are signs of false conversion. Yet Scripture provides a clear and simple way to know whether or not you have been truly converted….
Confused yet? Let's break it down….
There is Such a Thing as False Conversion
It is true that there is such a thing as a false conversion. There are many who believe they have eternal life, but may not in fact have this free gift of God, because they do not understand what how God gives eternal life to us.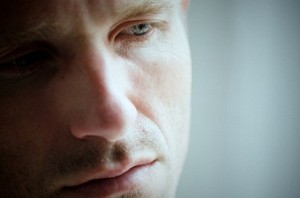 On the one hand, there are countless numbers of people who think they received eternal life when they walked an isle at a revival or evangelism crusade. Or maybe they signed a card, raised a hand, or said a prayer. If you ask someone how they know they have eternal life, and they say something like "When I was 10 my church had a guest evangelist come speak, and when he gave an altar call I went forward and prayed the sinners prayer" it is possible that this person does not actually understand what the Bible says about how to receive eternal life.
Then there the millions of people who believe that our own good works play some sort of role in gaining, keeping, or proving eternal life. Some teach that "Jesus has done His 99% and we must do our 1%." This is the idea that there is a role we must play to gain eternal life.
Others say, "No, we don't have to do anything to gain eternal life; it is the free gift of God (Eph 2:8-9), but if we want to keep eternal life, we have to live a life of holiness and obedience. If you commit certain sins, or do not repent of your sins, or fail to confess a sin, or live in sin for an extended period of time, well, then you no longer have eternal life. Either you give it back or God takes it back."
Finally, there are many who say that if a person truly has eternal life, they can never lose it, but their good works will prove that they actually have it. If they do not have the good works to back up their claim, then they never really had eternal life to begin with. Theirs was a false faith, a spurious faith, a fake faith.
What does the Bible say about about conversion?
The Bible pretty clearly indicates that eternal life is an absolutely free gift of God which He gives to anyone and everyone who simply and only believes in Jesus Christ for it (cf. John 3:16; 5:24; 6:47, etc.).
And since there is no good work that is necessary to earn eternal life, there is also no good work that is necessary to keep it. And while we would hope and expect that people who have eternal life will live lives of increasing holiness and obedience, the fact that God has given us freedom means that a life of good works is not guaranteed.
To sum up then, Jesus gives eternal life to anyone who believes in Him for it.
So what does all this have to do with the question of true and false conversion? Well, based on what we have seen so far, how can you know if you have been converted? Answer: If you have believed in Jesus for eternal life, then God promises that you have eternal life.
It really doesn't matter how we feel at some point in our life, or what mistakes we have made, or whether or not we can sense the Holy Spirit's presence. It is God's guaranteed promise that if we believe in Jesus Christ for eternal life, then we have it.
This why I say that there are no signs of false conversion. To know whether or not we have been converted, there is only faith in the unfailing promises of God through Jesus Christ. Outward experiences, our own good works, and the inner feelings of our hearts are not reliable indicators of whether or not we are part of God's family. Being part of God's family is by faith from first to last.
All of that was to answer your first question about being falsely converted. How can you know whether or not you were falsely converted? Well, do you believe in Jesus for eternal life? If so, you have eternal life. It is God's promise.
Knowing the Love and Acceptance of God
This then should help you with the rest of your questions. It is difficult being a pastor's wife. It is difficult feeling that the Holy Spirit has departed (He hasn't, by the way). It is difficult dealing with jealousy, envy, and anger. It is difficult feeling empty and dead inside.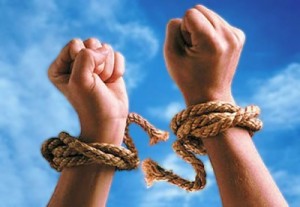 But through all these emotions and feelings, remember this: God loves you more than you can possibly imagine. Though what you are going through right now is extremely painful, God is with you in this time and is seeking to strengthen and solidify your faith during this time. You are experiencing a winter in your relationship with God, a time that some have called "the dark night of the soul." But spring will come. The light will dawn once again. The sense of God's presence will return.
While you wait, remember God's many promises in Scripture, that He loves you and will never leave you nor forsake you, and that you have eternal life because you have believed in Jesus for it.
If you want to weigh in on this theological question, please feel free to add your comments below. Also, please consider sharing this post on Twitter and Facebook below so that others can benefit from the discussion on this theological question.