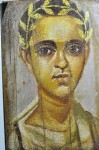 The following is a question sent in by one of the readers of this blog. If you have a Bible or Theology question, you would like to ask, submit it by filling out the Bible and theology form on the right sidebar.
I just finished reading your article on Yeshua drinking the bitter cup. I am just amazed at this view. I was searching for what it meant because a few years back I was told to drink a bitter cup. All I know is I have never felt lost until that time. To drink the dregs of it is a horrible thing, and all I had was a taste. But Jesus drank the dregs for us! I am still stunned at what you have shown. Your article makes me appreciate even more what He has done for us. It makes perfect sense to me.

I would like to ask you if you have written anything on the crown of life? After all this incident, I was told on April 19, 2010, that I had made it through my tribulation and received the crown of life. Can you help explain what this means?
First, thank you for the encouragement about the article where Jesus prayed to "Let this cup pass." I must give credit to one of my seminary professors for that view.
From your question, it sounds like maybe you are attending a church or Bible study that gives prophetic "Words of knowledge" to its members. Is that true? Be careful about what people tell you through these "words of knowledge." My experience is that usually the messages they give are designed to control you and instill fear in you, rather than help or encourage. In the case of the two things you were told, it looks like someone quoted some poorly-misunderstood Bible passages at you, and then misapplied them to your life so that you lived in fear.
Remember, God has not given us a Spirit of fear, but of power, love, and self-discipline (2 Tim 1:7). If a message comes "by the Spirit" and results in you feeling lost and fearing for your life, it is not likely a message that originated with God.
The Crown of Life
So what about the Crown of Life?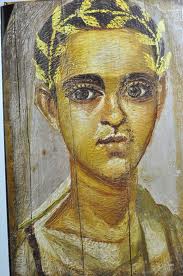 There are five crowns mentioned in Scripture. They are the Everlasting Crown (1 Cor 9:25), the Crown for the One who Wins Souls (Php 4:1; 1 Thess 2:19), the Crown of Righteousness (2 Tim 4:8), the Crown of Glory (1 Pet 5:4), and the Crown of Life (Jas 1:12; Rev 2:10).
Part of the difficulty with these crowns is that most cultures today do not use crowns, and those that do reserve the crowns for royalty. But the word used for "crown" is stephanos, which can also refer to a "reward" or "laurel wreath." In the original Greek Olympics, the winner of the sporting contests was awarded the stephanos, a laurel crown.
So each of the crowns mentioned above represents a reward for some particular special act of service or perseverance within the Kingdom of God. By all appearances, the crowns will be some sort of actual reward handed out to believers when Jesus returns again in the future. This will be at the Bema — the Judgment Seat of Christ.
Each of the five crowns deserves its own study, but let me just focus on the Crown of Life.
The Crown of Life is NOT Eternal Life
James 1:12 and Revelation 2:10 indicate that the Crown of Life is for those who persevere in faith through temptation, tribulation, and persecution. This is probably what the person meant who told you that you had made it through your tribulation and had received the crown of life.
Some people wrongly teach, however, that if you fail to persevere in faith through temptation, tribulation, or persecution, that you prove you do not have life, or that God will take away your life. This is not true. Eternal life is a free gift to everyone and anyone who believes in Jesus for it. You do not have to work your way to eternal life. Eternal life cannot be earned or kept by good works. The Crown of Life, however, is a reward for special acts of service and perseverance under trial. The Crown of Life is special reward for a special act of service and dedication to the King.
So if you are experiencing severe temptation, trials, or persecution, be encouraged and persevere through them. Just as a runner perseveres through the difficulties of the race so that he might reach the finish line and receive the reward, so also Jesus is waiting to put the Crown of Life upon your head when you reach the finish line after persevering through pain, trials, and persecution. It will probably not be an actual crown or ring of leaves, but will be some sort of special blessing, honor, privilege, or recognition in the future, eternal reign of Jesus.
By offering this Crown, Jesus is encouraging us to stay strong, keep the course, and remain faithful.