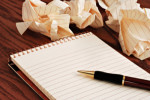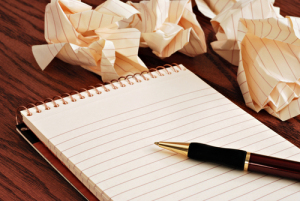 You may have noticed I haven't posted much this week. Why not? A lot has been going on.
LifeLock
First, I had one of my credit card accounts stolen this week. Thankfully, the credit card company caught it before it got too out of hand. The thief made almost $5000 worth of purchases online, but I think that since the company caught it so quickly, nothing was actually shipped out.
But as a result, I spent a good chunk of the week making sure all my other accounts were secure, signing up for LifeLock, and taking a few other steps to protect myself from this in the future. I am one of those "I never thought it could happen to me" people. But then it did.
And I am still recovering from it and holding my breath to see what else they got ahold of… I do recommend LifeLock if you don't already have ID theft protection. They seem to be the best.
Writing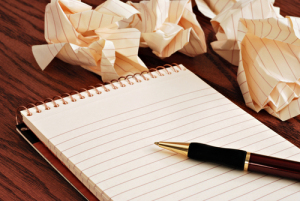 Second, I realized my book on the violence of God is getting out of control. WAY out of control. I am nearly at 100,000 words and only about half way through the book. What I have written on the flood is nearly 20,000 words all by itself. I'm drowning in the flood. That's bad.
Also, I am getting somewhat bored with the topic, and if I am getting bored, I am pretty sure you might be getting bored with it too. I think what I might do is cut out the 20,000 words I have written on the flood, and summarize it down into 1000 words or so. What do you think of this idea? Of course, I have only posted about 5000 words so far of the 20,000 I have written, so maybe I should post the next 15,000 over the next two weeks or so, and then let you decide whether it is worth keeping….
While I was struggling with both these issues, I realized that I am basically writing a mini Bible commentary on Genesis 6-8, which reminded me that what I really want to be doing with my writing life is writing Commentary. I started off with Jonah, and got halfway through before getting sidetracked with this current project.
The problem with writing commentary, however, is that there is a lot of basic theology that forms the foundation of writing a Bible commentary, and this book I am writing on the violence of God is a foundational issue in Jonah because it helps explain the storm that God sent and the destruction that He threatened to pour out upon Nineveh….
John Calvin
It was then that I remembered something I heard somewhere in Bible college… that one of the reasons John Calvin wrote The Institutes of the Christians Religion was to provide a theological supplement for his numerous commentaries. He found that as he wrote his commentaries, he kept having to make the same theological points over and over, and so rather than repeat himself in his commentaries, he wrote The Institutes to serve as the theological foundation for what he wrote in his commentaries.
So maybe I need to do that…. which then reminded me of the project I started several years ago where I set out to summarize all the theology I had been taught in Bible College and Seminary, and then ask the question that I never had time (or courage) to ask… But after a couple dozen posts, I got sidetracked again….
Sigh….
And now I am wasting more time writing a post about all the writing projects I have on the back burning and why I am not getting any writing done… Ha!
Oh well, such is the life of a writer. Writing is a war where most of the battles are fought against yourself.
So anyway, this post is just an update on what is going on with some of my various projects. How about you? What is going on in your life right now? Share below!
---