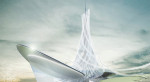 There is a church in Australia that has decided to build the world's tallest spire.
I am sure this is exactly what Jesus wants.
Here is an artists rendering of the proposed structure: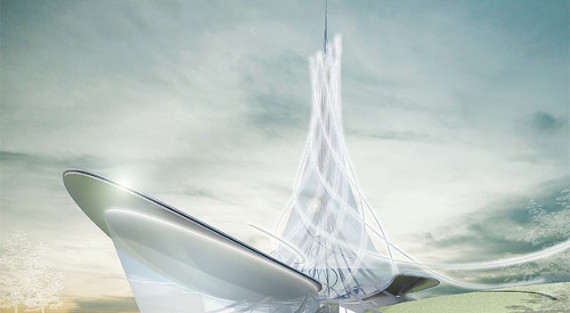 I kind of doubt it will actually look like that, but whatever….
I know I do not agree with a lot of the ways that churches spend money, but is there really any justification of any sort whatsoever to build the world's tallest church spire?
I mean really…. I complained when First Baptist in Dallas decided to raise $50 million for their building renovations (and then later upped it to $115 million!!!), and the plan by this church in Australia is more of the same. It may look beautiful to men, but I firmly believe that in God's eyes, it's a big pile of crap.
I am sure the church is quite generous with their money and is doing a lot of good in their town, but even if they are giving 99% of their income away, and only spending 1% to build this spire, what justification is there to build the world's tallest church spire?
I just don't get it.
I know I am not supposed to judge other people and other churches and their use of money, and I am certain there are ways I am spending my own money wastefully, but I just cannot help myself on this. What kind of message does this send to a watching world?
Does it say, "We care about the poor, the homeless, and needy, and weak, the orphans, and widows, the outcast, and the rejected"? Or does it say, "Look at us! We have the world's tallest church spire!"?
Sigh. I just don't know what to say sometimes. Am I wrong on this somewhere?
---
Someone please explain this to me.