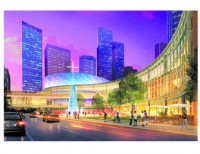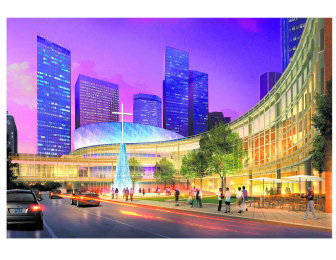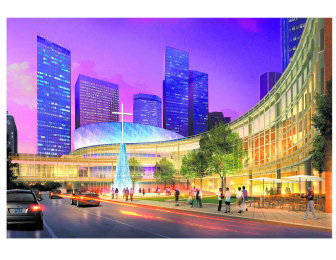 A pet peeve of mine has been how much churches are willing to spend on buildings, all in the name of "ministry."
I used to live in Dallas, Texas, the mega-church capital of the world. There are more mega-churches in Dallas, TX per capita, than anywhere else in the world. One street I was driving down recently contained four mega-churches in a one-mile stretch.
I don't mind the number of churches so much. What gets me going is how much these buildings cost. First Baptist Church in Dallas recently spent close to $50 million to construct a new "ministry" building! They say this will help them better reach the residents and people of downtown Dallas. Truly, I hope it is money well spent, and I wish them well.
But I often wonder what that $50 million could have bought in Africa or Papua New Guinea. If they answer by saying they were trying to reach the people in Dallas, then I wonder how many meals for homeless people in Dallas that $50 million could have bought? If they answer that they were trying to build a place for people to come for education and instruction so they could better their lives and get a good meal, then I have to ask why the building has "clever accessories" (that's their term) along with 9000 square feet of exterior glass, state-of-the-art audio-visual equipment, wi-fi hotspots, beautiful stain-glass windows, comfy couches and lounge chairs, etc., etc.
Don't misunderstand. I am not condemning mega-churches. I attend a mega-church. Many mega-churches are doing a lot of good in their communities and around the world with spreading the gospel. I just wonder if all of us (big churches and small churches alike) could be a little wiser with our money.

I wonder if First Baptist Church in Dallas could have built their building for about $10 million less, and sent the extra $10 million overseas to plant about 2000 churches (It costs around $6000 to build a church in Africa). OR, what if they said to their donors, "This building will cost $50 million, but we need to raise $100 million so we can build churches overseas as well."? What would happen if a church plant, from day one, decided to give at least 50% of it's budget to missions?
The issue, of course, is "How do you define 'missions'? By "missions" I mean anything that is helping you accomplish the mission of the church, which is to make disciples of all nations. If you can really, honestly say that you need a $50 million building to accomplish the mission God has given you in Dallas, then I say "build away!" It's not what I would do with $50 mil, but if it is truly what you believe God has called you to do, go for it.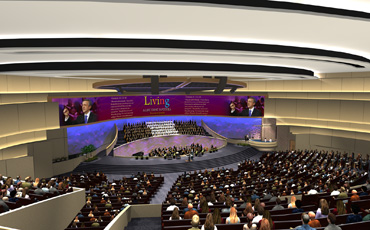 But here's what really gets me going… I read today about a church that has alerted its missionaries that after this year, the church will not be able to support them any longer. Why? Because the church needs a new auditorium and can't do both. You can find out more about this here. Certainly, I don't have the whole story, and this church definitely does not answer to me for how they use their money.
But one thing I know: American churches are the richest churches in the world.
Yet our primary use of the funds God has given us seems to be to construct bigger and nicer buildings for ourselves and our "ministry," I am just not sure this is what Jesus had in mind when He said, "I will build my church."
So what does your church budget look like? What does your church raise funds for? Whose kingdom are you building?
UPDATE: FBC Dallas recently pledged $115 million for further renovations.
2nd Update: The final cost came to $130 million