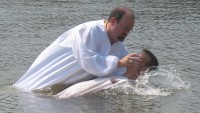 Can church exist without baptism and communion?
The quick answer is, "Sure. Why not?"
The long answer will take several posts.
Let's begin with the negative: Neither baptism nor communion are necessary for the existence and life of the church.
Saying such a thing will probably alarm many Christians.
If you tell people that they don't need church buildings and pastors to be the church, and most will shrug their shoulders and say, "Fine. However you want to do church…"

But when you say that baptism and communion are also not necessary, it is then that people start to feel threatened. These, after all, are marks of the true Christian! These are commanded by Jesus Himself! Baptism is the first step of discipleship! Communion (or the Eucharist) summarizes and encompasses everything important about Christian faith and practice! If you throw these out, you are no longer a Christian. You are playing with people's eternal destinies!
It turns out that even among the most non-religious followers of Jesus, baptism and communion are non-negotiable. These two ceremonies are off the table, beyond discussion, unassailable, and untouchable. To question or challenge them is to question and challenge the bedrock of Christianity.
Ask Your Pastor
Want a fun experiment?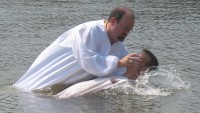 Go in next Sunday to your pastor and tell him that you have been doing some evangelism at work, and several people have gotten saved. Your pastor will most likely congratulate you, and encourage you to continue your efforts. Then tell your pastor that some of these new converts asked about getting baptized, and you told them that it was not necessary. The response will be somewhere between confusion and disappointment to shock and outrage. You will also get buried with a flurry of Bible verses which command believers to get baptized.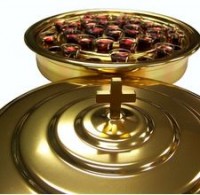 Or go into your pastor's office next week and tell him that the church should stop offering communion every month (or however often you do it). Tell him that you think communion is a waste of time and money. Then step back and see what he says. Once again (and depending on your church's view of communion), you will get a quick theology lesson about the commands to observe the Lord's Supper and how such a practice is necessary for the life and vitality of the church. You may even be encouraged to reconsider your views on this subject, or reconsider your membership within the church.
Holy Baptism and Holy Communion
Maybe this is overstating the case, but it really does seem that in most churches, you can question and challenge almost anything, except the practices of baptism and communion. But as we will see in the chapter below, the way these ceremonies are conducted today borders more on the magical and arcane than on the way originally practiced or commanded by Jesus. And when we understand how and why Jesus and the early church practiced baptism and communion, we will see that such practices are not required or necessary today.
There are, however, helpful alternatives which seem to fit better with the original intent and purpose of baptism and communion, and which will be recommended and suggested in later posts.
What do you think? Can we get rid of baptism and communion as regularly practiced and still be the church? Can we still be an obedient church? Why or why not?
---