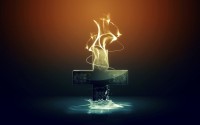 Though there are some possible alternatives to water baptism which will be discussed in later posts, there are three reasons to continue the rite of water baptism today.
Why Water Baptism Can be Practiced Today
First, water baptism is a traditional church practice. Water baptism is what Jesus and the apostles practiced, and what nearly all believers have undergone during the past 2000 years of church history. For this reason, and this reason alone, it is never wrong for a person to receive water baptism.

Second, the symbolism in water baptism is very strong. Though alternatives will be suggested below, it may be that there is no better symbolic ritual which so wonderfully depicts the idea of being buried with Christ and being raised to a new life in Him. Water baptism is like a visual sermon. It tells the story of Jesus' death and resurrection, and our full participation with Him. This is one reason I am somewhat opposed to the idea of sprinkling as a mode of baptism. Sprinkling with water does not so clearly depict our burial and resurrection with Jesus as does immersion.
Third, just as numerous religions in the days of Jesus and the apostles practiced various forms of baptism and ritual washings, the same is true today. Numerous religions still practice ritual washings and baptisms by which they symbolically cleanse themselves in water. Hindus immerse themselves in the Ganges river, Orthodox Jews undergo annual Mikvahs, and Muslims perform various ritualistic washings for themselves and for the dead.
Why Water Baptism Should Cease Today
And yet, these same three reasons to continue water baptism today are also three reasons why water baptism should cease. Traditions are wonderful, but over time, traditions often lose their meaning and significance, and we perform them simply because we always have. I fear that this is exactly what has happened to baptism.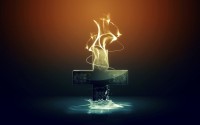 While the deep symbolism of baptism is still present in the ritual, it is not naturally understood or comprehended by the average Christian, let alone the person who knows little about Jesus and Scripture. Originally, the symbolism of baptism was immediately and universally understood. That is what made it so powerful. But today, we have to explain the symbolism, which causes the symbol to lose force.
And regarding the fact that other religions practice forms of baptism and ritualistic washings muddies the water even more. In most other religions, the baptism or ritualistic washing is required as a way to approach their god. Failing to do so may result in strict and severe punishment. In these other religions, the water rituals are required, and it is taught that they actually spiritually cleanse and purify the person. But this is not true in Christianity.
For the Christian, baptism does nothing for the soul or spirit, but simply gets the skin wet. It is a washing of the body, and nothing else. It removes dirt from the flesh, but does nothing to remove the stain of sin on the soul (1 Pet 3:21). For spiritual cleansing, we look to Jesus Christ alone. But many Christians do not realize this basic fact, and believe that God has further requirements for us, with water baptism being one of them, which makes us acceptable and pleasing to God. Some of this, I fear, is due to the influence of religions like Hinduism, Judaism, and Islam which are based on works, not on faith.
We Need New Symbols
So the main reasons to keep baptism around are also reasons to give up the rite of baptism. But this does not mean we give up the symbolism altogether. There are modern equivalents to baptism which have the same significance, but which do not carry all the traditional and religious baggage.
I am all in favor of having an outward symbol which reflects the inner spiritual change.
Symbols are like visual sermons, and we need more of them. But for symbols to work, they have to be immediately understood by those in our surrounding culture. Though water baptism is a great and wonderful symbol, it is not immediately understood by our surrounding culture as it was in New Testament times.
Today, most people (including most Christians) just think it is some slightly odd religious ritual that we do for the sake of tradition. And for most, that is exactly what it has become.
Baptism needs to die and be raised again to new life in the form of new symbols. I will begin to suggest some tomorrow.
---