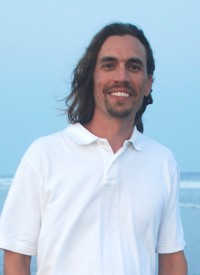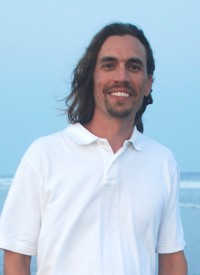 I have long hair.
Honestly, it is not because I like long hair. I find long hair to be rather annoying.
But I grew my hair out for symbolic reasons which have to do with my job as a prison chaplain.
First, although I am a prison chaplain, I am a correctional worker first, and am there to protect and serve the community by helping maintain the safe and orderly operation of the prison. And yet, as a follower of Jesus, I wanted to show the men at the prison that I was not just another prison guard. I was different. Most of the prison guards have military backgrounds, and the military haircut to go with it. By growing my hair out, I visually set myself apart from the other prison employees, even though I was one of them.
Ironically, in the process of growing my hair out, I soon found that the people who judged me for it the most were the incarcerated men.
I cannot tell you how many times I have had a man come up to be after a Bible Study or a church service in prison, and ask to speak to me in private. When we get back into my office, they pull out their Bible and tell me that God has given them a verse for me. Then they read 1 Corinthians 11:14: "Does not even nature itself teach you that if a man has long hair, it is a dishonor to him?" I once had a man misquote the verse and change "dishonor" into "abomination" but that is beside the point.
The first time this happened, I had a little debate there in my office about using proper historical-cultural hermeneutics to interpret Scripture, but over the years, I have finally settled on a simple answer. I say, "That is exactly why I wear it long. I want to be shamed." They usually don't know what to say to this, and the conversation ends.
After this happened a few times, I realized that my long hair was also a symbol in another way: not only did it show everybody that I was somehow different than the militaristic prison guard, but I was also different than the legalistic religious Christian. And in prison, everybody is a legalist.
Cutting Long Hair is Like Baptism
About two years into my job, I got tired of the long hair, and cut it.
That was when I realized that cutting long hair was like baptism in New Testament times. Everybody who knows you sees that you cut your long hair and asks why you did it. To my shame (real shame, this time), I had no good reason.
A few months later, two female staff members also cut their long hair. When I noticed, I asked them why they did it. They had good answers. They were donating their hair to "Locks of Love" which is an organization that provides wigs to children who are undergoing chemotherapy for cancer. Later, a Native American inmate at the prison cut off his long hair, and when I asked him why, he said it was because a family member died.
Cutting (or Growing) Hair is Symbolic
Cutting off long hair is very symbolic in our culture, and when it is done, it invites people to ask why it was done, and what has changed in your life.
Even if you don't have long hair, you can grow it out for a period of time, and then cut it. People will notice the change both ways.
Men could even do this with their facial hair if that is preferred. One of the prison guards I work with recently started growing out his beard. I asked him why, and he told me about something in his life that he was trying to change, and said that when it finally changed, he was going to cut his beard. He recently cut his beard, and when I saw him at work, I immediately knew what had happened in his life and was able to congratulate him on the change.
Growing and Cutting Hair is Scriptural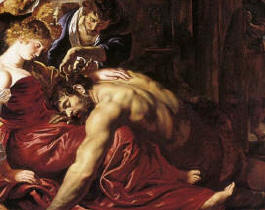 Growing and cutting hair even has biblical precedent in the vows of the Nazarites. Nazarite vows were usually for a short period of time, during which time the hair would not be cut (Num 6). When the vow was complete, the person would cut their hair, symbolizing the change that occurred. Samson, of course, was a lifelong Nazarite, and when his hair was finally cut, it truly did represent his death (Judg 16:19-22). Many believe that Paul took a Nazarite vow for a period of time (Acts 18:18).
Growing and Cutting Hair Sparks Conversations
The point is that the growing and cutting of hair is very symbolic in our culture. Doing this will generate questions about what happened, and why it was done, just as water baptism generated these questions in biblical times.
If a new believer gets baptized today, almost nobody will ask why. Most of those outside the church will not even know it happened. But if you cut your hair, be ready to answer some questions about what has changed in your life and why you are now a follower of Jesus Christ. It is for these reasons that I think that the growing and cutting of hair might be one good modern alternative to water baptism for the new believer.
We will look at several more alternatives tomorrow.
---