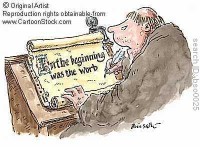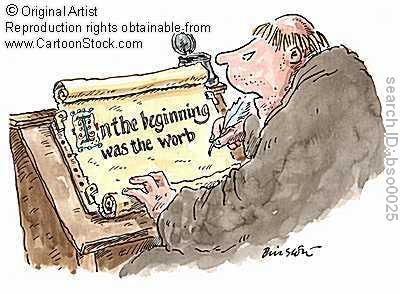 Now that I have summarized what I was taught in Bible College and Seminary about the inerrancy of Scripture (Inerrancy 1, Inerrancy 2, Inerrancy 3, Inerrancy 4), let me turn to asking the questions about inerrancy that I had neither the time nor the courage to ask while I was in seminary.
Let's with this statement:
The Bible is not inerrant. It does contain errors.
Before you call me a heretic, let me say that I pulled that statement right out of my Bible College class notes. And I didn't go to some liberal college either. Moody Bible Institute is about as conservative as you can get. The year I started there, they finally decided to let females wear pants to class.
Is the Bible Inerrant?
So what did my Professor mean when he said that? He meant, as is universally known and accepted, that the Greek and Hebrew texts of the Bible are copies of ancient manuscripts, and these copies have textual errors which have crept in over the course of time. Not all the copies are in full agreement with each other. Therefore, the Bible has errors.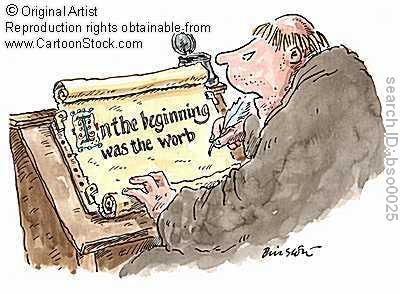 The traditional doctrine of inerrancy, like the traditional doctrine of inspiration, applies only to the original manuscripts. As I indicated yesterday, Bible scholars use textual criticism in an attempt to determine what the original manuscripts actually said.
Why Do We Need Inerrancy?
So here is my first question: If inerrancy only applies to the original manuscripts, and we no longer have these manuscripts, and the manuscripts we have contain errors, why do we need the doctrine of inerrancy? It doesn't exactly apply to what we have today anyway.
But even if we did have the original manuscripts, or even if we could be absolutely certain that what we have today is 100% accurate to what was origionally written, would this help us at all?
I will try to look at these questions about inerrancy in the next couple days, but for now, what do you think? Do we need an inerrant Bible? If we had one, would it help us any more than what we have now?
---