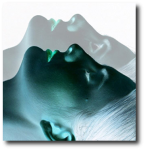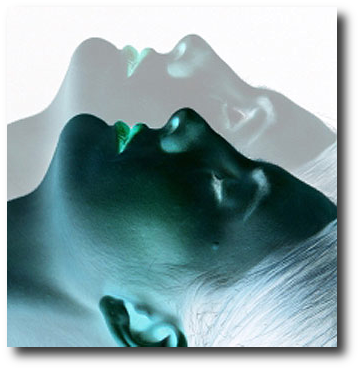 Several readers have recently submitted questions about "soul sleep." I have probably received 5 or 6 such questions in the span of two weeks. I am not sure why, since I have never received this question before on this blog. I wonder if maybe there was a prominent radio or television pastor who spoke about it recently, and so that is why I all of a sudden got so many questions about soul sleep, or maybe it was just pure coincidence.
Anyway, here is one example of the questions which have been submitted regarding what the Bible says about soul sleep:
Preachers teach when we die, we go to heaven. I was told my mother was in heaven. Yet the bible says she is asleep and waiting for Christ to return (1 Thessalonians 4:13-18).
Here is my response:
The Basic Teaching about Soul Sleep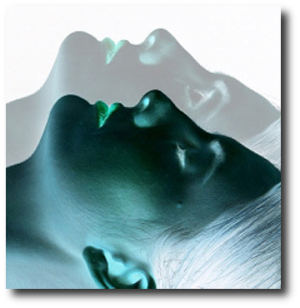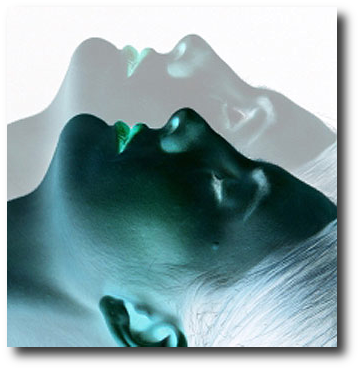 The basic idea behind soul sleep is that when a person dies, they do not immediately go to heaven to be with God, but enter into a state of unconscious limbo. They are no longer alive, but they are not in heaven either. They are not conscious of being dead, but they have not ceased to exist. Instead, they are "asleep."
In other words, it is believed that after death but before the resurrection, all people who have died are in a state of waiting for the final resurrection and the judgments that follow. They are not conscious of waiting, but are "sleeping." When they are resurrected, it will seem as if they had just died mere moments ago, when it reality, it may have been thousands of years since their death.
One of the primary Scripture passages used to defend the idea of soul sleep is 1 Thessalonians 4:13-18, where Paul uses the term "asleep" to describe those who have died. Another text used to defend soul sleep is Ecclesiastes 9:5, which says that the dead do not know anything.
Is Soul Sleep Biblical?
I do not believe the Bible teaches soul sleep.
First, Ecclesiastes 9:5 should not be taken as a reference to whether or not the dead are "conscious." Ecclesiastes is written for those who are "under the sun," that is, for those who are alive (Eccl 1:1-3). As such, Ecclesiastes 9:5 is telling those who are alive that it is vanity and folly to seek help from the dead, for we will get no answers or help from them.
Secondly, though Paul does use the word "asleep" in 1 Thessalonians 4:13-18, this is not a reference to "soul sleep" but simply pictures how a dead person appears to one who is living. To someone who is alive, a dead person looks like they are "asleep." This imagery is used elsewhere in Paul's writings to describe death (cf. 1 Cor 11:30). So again, the term says nothing whatsoever about the consciousness (or lack of consciousness) of the dead.
Thirdly, we see various places in the Bible where people talk about what happens after death, and there does not seem to be any "unconscious waiting period" of soul sleep at all. When the thief on the cross asks Jesus to remember Him when He enters into glory, Jesus says, "Today you will be with me in paradise" (Luke 23:43). Can it really be imagined that Jesus actually meant, "Today you will die, and then enter into a state of soul sleep, so that thousands of years from now when you are resurrected from the dead, you will be with me in paradise"? I don't think so.
Then there is the Mount of Transfiguration in Matthew 17:1-8 where Moses and Elijah appear and talk with Jesus. If they are talking to Jesus, they certainly are not in some sort of unconscious soul sleep.
And of course, we mustn't forget 2 Corinthians 5:8 where Paul says that to be absent from the body is to be present with the Lord. This once again seems to teach that as soon as our spirit departs from our body, it is immediately present with God.
There are a few other texts as well (feel free to include them in the comments below), but I think you get the point: Soul sleep is not taught in the Bible.
Here is (in my understanding) what happens after death
After a person dies, I believe their soul/spirit goes to the place where they will spend eternity. People who have believed in Jesus go to heaven. They are conscious and awake, but they do not have physical bodies.
At some point in the future there will be a physical resurrection of all people, at which point, everybody will receive incorruptible bodies. After this there will be a final judgment, and then an eternal existence with our new bodies.
I know, I know … I left out a lot of details. I left the question of hell unanswered. I left out almost everything the End Times and the various judgments that are talked about in the Bible. I left all that out because for the purpose of discussing soul sleep, none of that matters.
Bottom line: I do not believe in soul sleep. I believe that after a believer dies, they are immediately with God in heaven, and are conscious of it, and are conscious of other people there as well. They do not yet have bodies, but will receive them at the future resurrection.