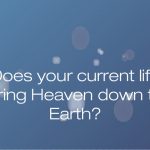 Since the gospel is about way more than just receiving eternal life but is also about how God's people are to live their lives in this world, then the goal of living out the gospel is not primarily to rescue people from hell so they can go to heaven when they die.
The goal is not to get people into heaven from earth.
Instead, the main goal of the gospel is to get heaven down to earth.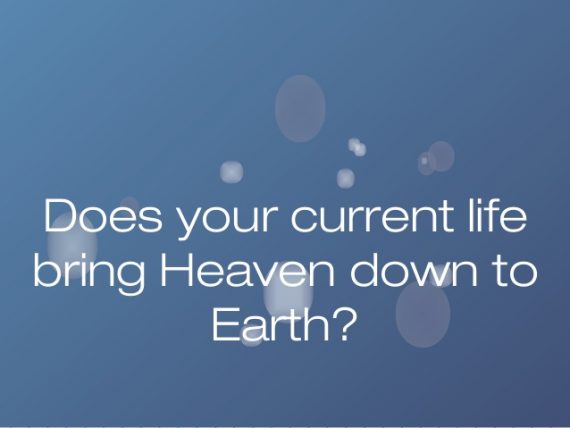 The goal of the gospel is to reconnect heaven and earth. To reintroduce the rule and reign of God to earth. To reinstate the Kingdom of God on earth so that God's will is done on earth as it is in heaven.
While this perfect reunion between heaven and earth will never fully be accomplished until Jesus Christ returns and the new heavens and new earth are recreated as one, the goal of the gospel is that we live now in light of that future reality.
The gospel calls us to live as if that future reality existed now.
The goal of living out the gospel in this way is to show people that God is redeeming and restoring and reconciling all things through the gospel. The gospel invites us to begin right here and right now to experience some of these future realities by how we live and love and act among each other in this life.
We are not here on earth simply to twiddle our thumbs while we wait for heaven.
Instead, we remain here on earth to model for other people the gospel way of life that God has built and prepared for us and which we can experience in all its glory in the future heaven and earth.
The goal of the gospel is to live out the reality of the gospel here and now so that heaven and earth are reunited in small ways as they will ultimately and finally be reunited in all ways. When people see our lives lived in light of this future reality, they recognize the desires of their hearts, and will long to join with us in our gospel-filled lives.
While it is good to be excited about going to heaven when you die, Christians should also get excited about bringing heaven to earth while we live.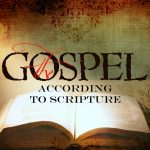 Want to learn more about the gospel? Take my new course, "The Gospel According to Scripture."
The entire course is free for those who join my online Discipleship group here on RedeemingGod.com. I can't wait to see you inside the course!