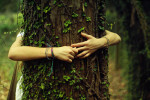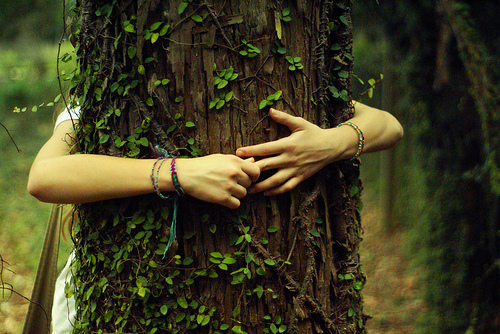 Some Christians are wary of efforts to protect and preserve nature. I think that part of their concern is that some environmental efforts seem to make an idol out of nature, or even make nature more important than humans.
Here is an example of what I am talking about:
I believe there Christians are called to protect and tend the plants, trees, animals, water, and other elements of nature in this world, but you will never find me asking a tree if I can hug it or share my energy with it.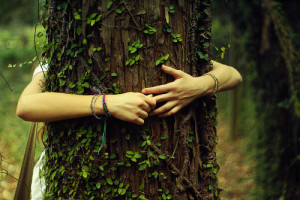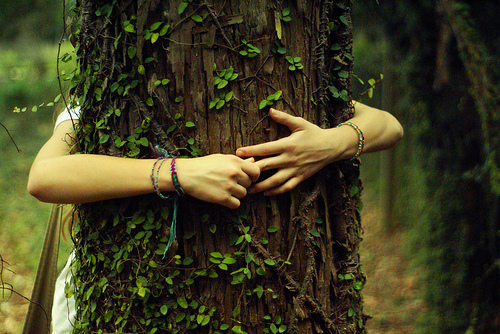 But here is the thing… just because we don't want to go off the deep end and idolize nature or damage and destroy human lives for the sake of nature, this does not mean that we can ignore the environmental needs of the world or just consume and destroy the natural resources of this plant in any way we want.
One of the first instructions of God to humanity was that we would tend to the plants and animals of creation (Genesis 2:15f). Our fall into sin has not done away with this responsibility.
In fact, since the world and everything in it is God's good creation, should not people who follow God be the greatest champions of the environment? Yet all too often, we adopt the mentality that "it's all going to burn away" so we might as well rape the land, kill the animals, and destroy the environment.
(And by the way, I don't think it all going to burn anyway… God will purify creation, but we are still going to be living in creation.  But that's a subject for a future post.)
I am NOT saying that we need to worship the earth, treat animals as more important than humans, or pray to the sun and trees. No, this is idolatry. But there is a vast difference between idolatry and ignoring our God-given responsibility to tend for the earth, care for the animals, and do what we can to protect the earth and its resources for future generations.
So Christians can be tree huggers in the sense that we want to protect the environment God made. But first and foremost, we will be God lovers and people huggers who recognize that tending creation is one way to love both God and other people.
What are your thoughts on the subject? 
---
This post is part of the September Synchroblog. Here is a list of other contributors: