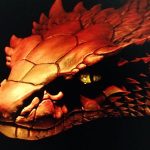 Why was the serpent in the Garden? If the serpent was Satan, as some New Testament passages teach, why did God allow the serpent to be there in the Garden, knowing that it would tempt Adam and Eve? What's going on here?
It is these sorts of questions we consider today in this episode of the One Verse Podcast. Listen to this discussion about Genesis 3:1-7 to learn more!

The Text of Genesis 3:1-7
Now the serpent was more cunning than any beast of the field which the LORD God had made. And he said to the woman, "Has God indeed said, 'You shall not eat of every tree of the garden'?"
And the woman said to the serpent, "We may eat the fruit of the trees of the garden; "but of the fruit of the tree which is in the midst of the garden, God has said, 'You shall not eat it, nor shall you touch it, lest you die.'"
Then the serpent said to the woman, "You will not surely die. For God knows that in the day you eat of it your eyes will be opened, and you will be like God, knowing good and evil."
So when the woman saw that the tree was good for food, that it was pleasant to the eyes, and a tree desirable to make one wise, she took of its fruit and ate. She also gave to her husband with her, and he ate. Then the eyes of both of them were opened, and they knew that they were naked; and they sewed fig leaves together and made themselves coverings.
In this discussion of Genesis 3:1-7 we look at:
The cultural background to Genesis 3:1-7
The symbolism of the serpent in other religions
Two stories from Babylon about sacred food from the gods
Why we should not think of the serpent as Satan
Resources:
Downloadable Podcast Resources
Those who are part of my online discipleship group may download the MP3 audio file for this podcast and view the podcast transcript below.
You must
join a discipleship group
or
login
to download the MP3 and view the transcript.
Do you like learning about the Bible online?
Do you like learning about Scripture and theology through my podcast? If so, then you will also love my online courses. They all have MP3 audio downloads, PDF transcripts, quizzes, and a comment section for questions and interaction with other students.
If you want to deepen your relationship with God and better understand Scripture, take one (or all) of these courses. They are great for personal study or for a small group Bible study.
You can see the list of available courses here, and if you join the Discipleship group, you can take all the courses at no additional cost. Go here to learn more and join now.