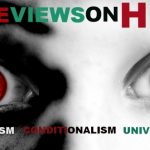 Note: Make sure you read all the way to the bottom to find out how to download a 2-hour audio teaching that is related to the topic of hell.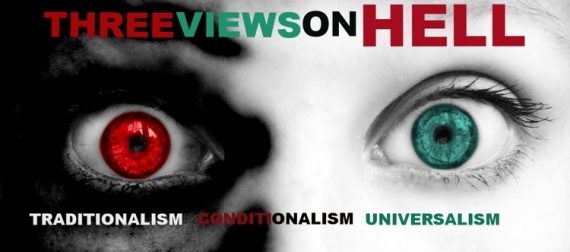 In my forthcoming book on hell, I survey the three most common views on hell. Here is what I wrote:
In western Christian theology, there are three common views about hell.
Traditionalism
The first, Traditionalism (sometimes called Eternal Conscious Torment or Infernalism), is the most widely recognized. In this view, the unredeemed dead suffer for all eternity in flames of fire.
The traditional view of hell is usually equated with pictures of people screaming in agony for all eternity as they float around in a lake of fire while being burned alive but never dying.
Such a view is found in many popular books and movies, including Dante's Inferno, Bill Wiese's 23 Minutes in Hell, and the 1997 science fiction horror movie "Event Horizon."
Universalism
The second view, Universalism, is the opposite of Traditionalism. In this view, there is no eternal dwelling place for the unredeemed dead. Instead, all people will end up living with God for eternity.
Though many people reject God in this life, the Universalist believes that when a person stands before God in eternity, they will see the error of their ways and will gladly choose to be with God for eternity. And God, who is defined by love, will accept all people into eternity with Him.
The biblical texts which seem to teach about people living in eternal fire are either outright rejected or are interpreted as referring to some sort of divine discipline in this life or the next before a person enters eternity with God.
Annihilationism
The third common view is Annihilationism (sometimes called Conditional Immortality or Conditionalism). This view holds that all the unregenerate dead will ultimately cease to exist so that only the redeemed will live with God in eternity.
This view tends to be the "middle ground" view between Traditionalism and Universalism. It recognizes, along with Traditionalism, that choices made in this life do have eternal consequences and that some people will continue to rebel against God, even in eternity. Therefore, God cannot force people to spend eternity with Him against their will.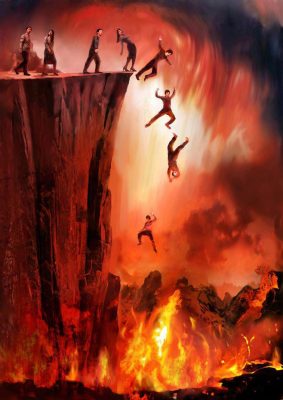 However, the Annihilationist also agrees with the Universalist that it would be monstrous for God to torture people for all eternity. The biblical texts which seem to imply an eternal existence in fire are instead understood as texts that describe an eternal destruction so that those who undergo it simply cease to exist.
Some Annihilationists believe that this destruction occurs immediately after a person dies, while others believe that there is first a period of punishment and suffering for sins, until a person is finally consumed and ceases to exist.
Other Views on Hell
Although these are the three main views on hell, there are various other flavors and degrees of each.
For example, the Catholic teaching of Purgatory is sort of a cross between Traditionalsim and Universalism. Purgatory teaches that while some will suffer in hell for all eternity, others will have a shortened period of suffering to pay for their sins, after which time they will be able to enter heaven and spend eternity with God.
Then there is the view known as Ultimate Reconciliation, which, like Purgatory, is also a cross between Traditionalism and Universalism. However, in this view, rather than some people spending eternity separated from God in hell, Ultimate Reconciliation teaches that eventually, all people will end up reconciled to God in heaven.
So while Purgatory is closer to Traditionalism, Universal Reconciliation is closer to Universalism. But both include a period of time in which a person undergoes suffering for the sins they committed in this life while they were in rebellion against God.
My View on Hell
In the book I am writing about hell, I argue several things about hell. Among them are these:
The traditional doctrine of hell is drawn more from pagan and mythological sources than from Scripture.
There is no Greek or Hebrew word in the Bible that is properly translated as "hell."
Yet "hell" does exist … but not in the afterlife. Hell is the experience of some people (in varying degrees) during this life.
The ministry of Jesus and the task of the church is to rescue people from the hell they are living in.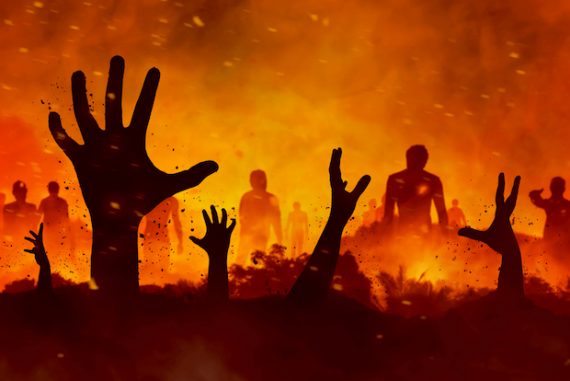 What does this mean about nonbelievers who die? What is their eternal state? The truth is that the Bible says almost nothing about the question of the eternal state of unregenerate people. So I trust in the love, mercy, and goodness of God to work it out.
I do not think that God will annihilate part of His eternal creation, nor do I believe that God will cause the objects of His love to suffer for all eternity. But this doesn't make me a universalist, for I also believe that God respects the decisions of people to live without Him if they so choose.
Therefore, I believe that God, in His wisdom and sovereignty, will create a way for people to live forever separated from Him, but not in a way that tortures them for eternity.
What do you think of this proposal? Share your views in the comment section below.


This post was part of the August 2018 Synchroblog. Below are the other contributors to the synchroblog. Go check them out!