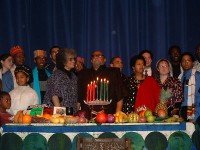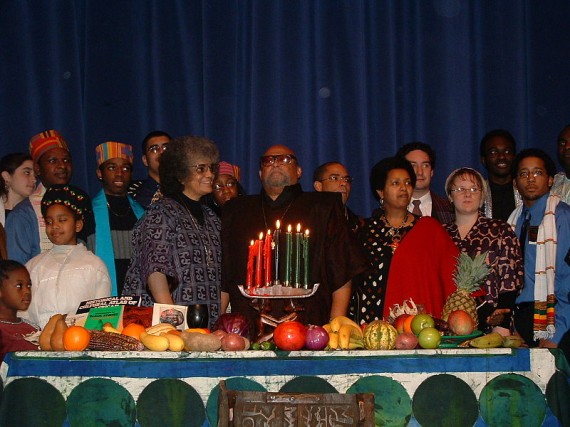 I was asked today by one of the people I work with if it was okay for a Christian to celebrate Kwanzaa.
My immediate response was, "If you can't celebrate Kwanzaa, you can't celebrate Christmas either."
Truthfully, I don't know a whole lot about Kwanzaa except that it is a holiday with similarities to Christmas and Hanukkah, but is for the world African community.
But even with my limited knowledge, and without even doing a Google search, I can guarantee that there are many Christians and churches which condemn the celebration of Kwanzaa.
Searching for Kwanzaa
So here is a fun little exercise to do this Christmas after you wear yourself out opening all your presents: Search on Google for "Why Christians shouldn't celebrate Kwanzaa." (If you really want some fun, search Google for "Jerry Falwell on Kwanzaa." I'm not sure if he ever said anything about it, but if he did, it'll make for a good Christmas laugh. Update: I searched for it, and Jerry Falwell did write against Kwanzaa).
Once you have found some good Christian articles online condemning Kwanzaa, read these articles and substitute the word "Christmas" every time you see the word "Kwanzaa." As it turns out, many of the objections against Kwanzaa can also be made against Christmas.
Pagan Kwanzaa = Pagan Christmas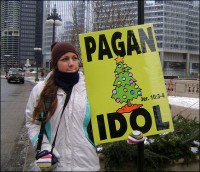 For example, here is what you might read: "Kwanzaa is not Christian! It was started by people of other religions who wanted to spread their false beliefs and practices."
Right! But did you know that "Christmas" was a holiday long before Christ was born? It wasn't called "Christmas" but it was celebrated on December 25 by decorating trees, beautifying them with glitter and lights, and then passing out presents. Christmas has pagan roots
– lots of them.
Here is something else you might read: "Kwanzaa has so many negative elements…like greed, a focus on self rather than God, self-esteem, and profit." Again, I'm just making these criticisms up. I have no idea what sort of things go on during a Kwanzaa celebration. But again, just stick in the word "Christmas" where we read Kwanzaa above, and the statement is still true.
Christmas and Kwanzaa Redemption
Am I trying to say that we should not celebrate Christmas either? Of course not! I believe that Christ is a Redeemer, and there is nothing beyond the reach of His redemption. Both Kwanzaa and Christmas can be redeemed by Christ and celebrated by any who wish.
Festivus, however, is a completely different matter…