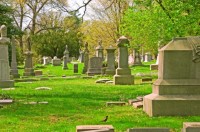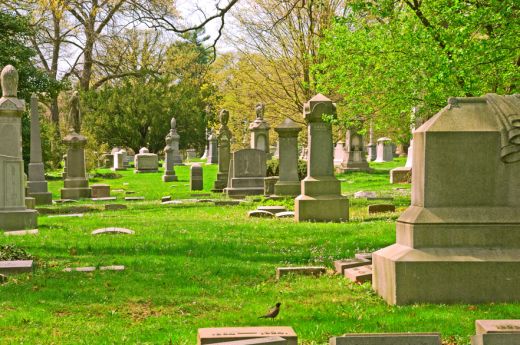 Yesterday we looked at how new believers in other cultures could possibly symbolize their death and resurrection in Jesus through using the burial symbolism of their culture.
In western culture, there are two main customs on how to treat people who die: they are buried or cremated.
Burial Symbolism and Water Baptism
Water baptism is a decent picture of burial, but the image might be even better if rather than dress the baptismal candidates in robes of white, they dressed as we would a dead body, and maybe the symbolism could be enhanced if there was a burial procession on the way to the baptism, and if the baptismal tank looked less like a hot tub and more like a casket. These sorts of adjustments to water baptism would make the death, burial, and resurrection symbolism much more clear for the average viewer.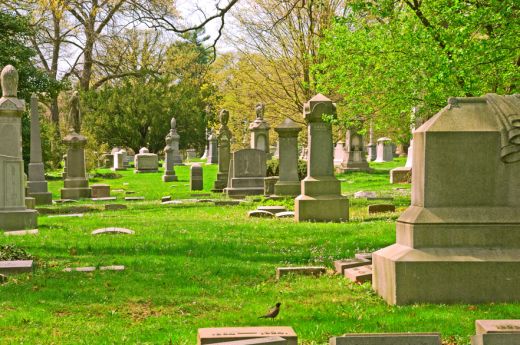 What might be really symbolic is to have an actual casket up on the stage, and have the baptismal candidate lay down in it in front of everyone. The lid is closed, and then after a short period, is reopened, and to everyone's amazement, the body is gone! But then the person reappears at the back of the room and walks again to the front. This sort of thing is done all the time in magic shows, and while I don't know how the magicians do it, if a church could pull this off, it would do a wonderful job symbolizing the death, burial, and miraculous resurrection of those who believe in Jesus for eternal life.
The danger with such an idea is that the ceremony becomes more of a magic show than a symbol of a life-changing event. But then, most baptismal ceremonies today are little more than magic rites and shows anyway.
Cremation Symbolism
Safely symbolizing cremation would be much more difficult. But again, maybe someone could make a replica of themselves out of wood or straw, and then dress it in their clothes, and in front of everyone, burn the replica on a funeral pyre. When the fire dies, the ashes could then be collected and scattered in some important location.
These are a few examples of symbolic rituals that could be adopted today in lieu of water baptism which might do a better job of representing our full identification with Jesus Christ in His death, burial, and resurrection, and which, when we undergo them, would cause people who know us and observe what we are doing, to ask us why we would perform such a bizarre and morbid action.
But these are not the only possibilities for representing a break with the past and a change for a new life in the future. Our culture is full of other symbolic gestures for showing such a break. We will look at several of these in the next couple posts.
---