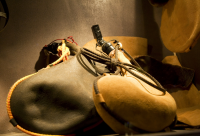 Many people believe that Jesus was trying to renew, reform, or overhaul the religion of Judaism. The idea is that in general, Judaism is good, and Jesus just needed to tweak and modify a few things to make it universally applicable to all.
I don't believe this one bit.
Sure, Jesus was Jewish. And sure, Jesus was a Rabbi. And sure, Jesus practiced, observed, and obeyed the Jewish law.
But none of this means that Jesus wanted all of His followers everywhere in the world and throughout time to also be "Jewish." Jesus never taught this, and while some in the early church believed that following Jesus required conversion to Judaism, the idea was quickly condemned by the apostolic leaders within the church.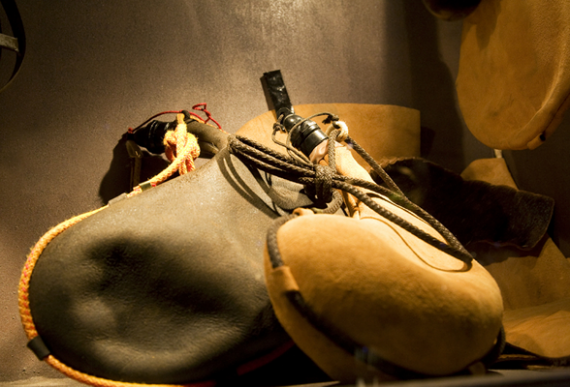 One of the places where Jesus explains the type of ministry and mission He was engaged in is Luke 5:33-39. With three short and humorous images, Jesus shows that He is not remodeling or patching up the old way of doing things, but is bringing a brand new way of doing things. A way built upon grace, love, and forgiveness.

Cars and Computers
He uses the images of clothing, wineskins, and wine, but we could use similar images today of a car or computer. Imagine you had a car that was barely running, and you took it down to the repair shop, and they told you that you needed a complete engine overhaul. You do not have the cash for this sort of repair, so decide to limp by as best you can.
One week, you go to the State Fair, and enter a drawing for one of those brand new cars. You get a call the next week that you won! So you go down, pick up the brand new car, take it and your old car to the shop, and tell them to rip out the engine from the new car, and place it in the old car.
Is that what you do? Of course not! You simply drive and enjoy the new car, and dump the old one for scrap metal.
The image would fit just as well with a computer. It is full of viruses and spyware, and you are told you need to buy security software, a bigger hard drive, and more memory. You cannot afford this. Then one day, you get a call, and discover you have just won a top-of-the-line computer. Are you going to rip the components out of that brand new computer to fix-up your old computer? Of course not. You will just use the new computer and dump the old!
Out with the Old! Enjoy the New!
This is the picture of Jesus in Luke 5:33-39. Jesus is saying that He has brought something brand new. It was actually what God intended all along, but regardless, this new way of loving others and being with God was not compatible with the old religion. If you tried to mix the two together, you would end up destroying both.
Jesus and religion do not mix. And Jesus did not come to patch up religion; He came to give us something brand new.
So sit back, relax, and enjoy the ride.
---