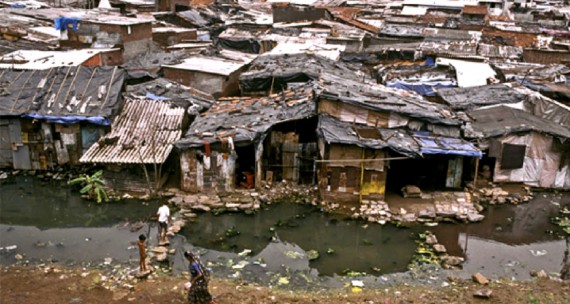 Several years ago, I visited a slum in Bangalore, India. After walking through the slum and trying to serve some of the people that lived there, the team I was with happened upon a beautiful brick church building, complete with steeples and stained glass. I was a little surprised to see such a building in the middle of such poverty, and asked several of the people in the slum about the church.
A Wonderful Church in the Slum
They had only good things to say about the church. It was a good church. The church tried to offer food, clothing, and basic healthcare to the people of the slum. Those who attended the church said that they liked going. The music was beautiful. The pastor was kind. And they said that the church was cool and clean, and attending the church gave them some reprieve from the heat and filth that surrounded them. Some said that the church gave them a glimpse of what heaven must be like. It was a little bit of heaven on earth.
The people needed love and hope, and this church was offering it to them. For that, I praise the church. Helping and serving the poor in such tangible ways should be a high priority for every church.
The Tithes of the Poor
But as I talked with some of the people more, I found out that almost all of them tithed to the church. And they were happy to do so. Not a single one complained about it. When I expressed surprise that they would give from their poverty, they reminded me of the story of the Widow's mite, in which the woman who gave her last two pennies was praised more by Jesus than those who gave from their wealth. They told me about the principle of tithing, that if we gave to God generously and joyfully from what little we had, He would multiply what we gave, and give back to us from the overflowing storehouses of heaven. They told me about the principle of the tithe, that the first ten percent of what they earned went directly to God.
And I went away amazed at their great faith.
Is Tithing Biblical?
In recent years, however, I have begun to wonder about the practice of tithes and offerings. I have begun to question the teaching of giving ten percent. I have begun to seriously study what the Bible teaches about the tithe.
In the next several posts, we will look at the history of the practice of tithing, the biblical basis for the practice, and also discuss some alternative methods for churches to fund their ministries.
---