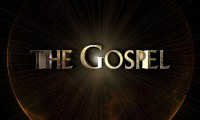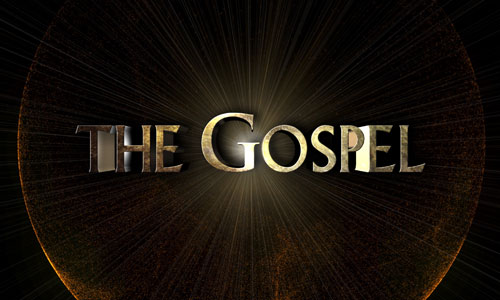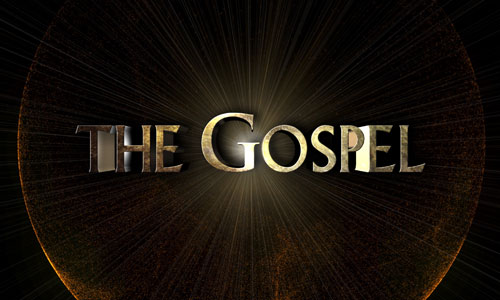 One primary problem I have with Crusade Evangelism is that I am not sure the Gospel can be fully or adequately preached in a mass-evangelism setting.
In other words, I am not sure that the typical message which is preached at an Evangelism Crusade is actually the Scriptural gospel. The Gospel message of Evangelistic Crusades is not biblical.
The Crusade Evangelism Gospel
The Crusade Evangelism message usually focuses on these points:
God loves you.
You are a sinner.
The penalty for sin is death and eternal separation from God.
You can never be good enough to return to God.
God created a way through the death and resurrection of Jesus for us to be restored into a right relationship with Him.
If you believe in Jesus, you can be saved.
Point number six, of course, is stated in about a dozen different ways, with people arguing over what the actual requirement should be (repent and be baptized, confess your sins, say this prayer, etc, etc), but for the sake of this blog post, I don't really care about that.
Here is my point: These six points, in this order, are not biblical.
By this, I do not mean that they cannot be found in Scripture. They can.
Each point is absolutely true. Without a doubt, God loves us, we are sinners, the wages of sin is death, and eternal separation from God awaits those who do not receive eternal life. And Scripture teaches everywhere that as a result of His death and resurrection, Jesus offers eternal life to everyone who believes in Him for it.
All of these ideas are found in numerous places in Scripture.
Nevertheless, the message is not biblical.
The Message is not Biblical
What do I mean? After all, all the points are found in various places, right? Yes. Absolutely yes. But that is exactly the problem. All the points are found in various places. 
Has it ever seemed strange to you that when someone preaches an evangelistic message, they must take a verse or two from John, one from Acts, three or four from Romans, and then one or two from 1 Corinthians and Galatians? Some might throw in a verse from Matthew, Luke, James, and Revelation.
But nowhere in all of Scripture is there a passage where all six points above are present. Nowhere do we read of Jesus, Peter, Paul, John, or anyone else telling someone these six points as part of an entire package about what they must believe to be saved. The gospel message of modern Crusade Evangelism is simply not found in any one place in Scripture. To get the message, we must cherry-pick passages from numerous books and numerous authors.
Does this seem strange? Does this seem suspicious? I mean, why these six points? (Some would want to add additional points, but the question still remains–why?) How is it that we have decided that these points are the most important?
What about the Romans Road?
Some would point to Paul's letter to the Romans, and say the message is all there. I do agree that all the points mentioned in the typical evangelistic sermon can be proof-texted from Romans. But in doing so, the evangelist must ignore the vast majority of the message in Romans, and focus only on a few verses from chapters 3, 5, 6, and 10 (Usually in this order:  3:10; 3:23; 5:12; 6:23; 5:8; 10:9-10). One wonders if Paul would agree that his letter to the Romans could accurately be summarized with this selection of verses. The more I study Romans, the more likely I think it is that such a selection of verses completely distorts the message Paul intended.
And while we are talking about Paul, it should be pointed out that 1 Corinthians 15 does not include the entire message either. As with Romans, this passage comes close, but the evangelist must arbitrarily cut off Paul in mid-sentence at the end of verse 4, and then must also go to other Scriptures in other passages to get some of the other key points which the evangelist wants to make. But are these the same points that God wants to make?
Did God forget to include the Gospel in Scripture?
So we are right back at this main problem of the modern Crusade Evangelism gospel. How is it that we decided that these points constitute "the Gospel" and not some of the other points in Scripture? And if this Gospel we have cobbled together from various passages truly is the one most important message in the entire world, which people must know and believe in order to be born again, why didn't God deem it necessary to include this message all in one place, somewhere within the pages of Scripture?
It seems to be a strange oversight on His part.
Or on ours…
Could it be that in trying to summarize and boil down the Gospel to fit within a nice 4-point booklet, 3-point sermon, or 6-point message, we have actually missed the entire point of the Gospel? In charry-picking the Gospel, have we ignored the central message of the Gospel?  And could it be that if we have missed the entire point of the Gospel, then our evangelistic appeals are not really evangelistic after all?
---