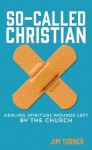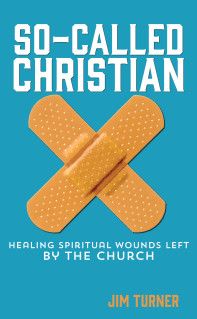 I recently read a book titled So-Called Christian by Jim Turner. This book is part confession, part exhortation. In it, Jim Turner confesses to his own sins of pride, jealousy, and discord, and explain how he came to see that such behavior is not only damaging to himself and his relationships, but also to the church at large and the church's witness to the world.
By sharing personal stories and biblical insights, Jim Turner calls the church to restore unity and love within the Body of Christ.
Ironically, or maybe not surprisingly, I don't agree completely agree with all the theology or biblical interpretations shared by Jim in his book. However—and here is the point—I am in full agreement (and unity) with Jim in his call for Christian to live in unity despite our differences. That's the key. We will never all act the same way, dress alike, or believe the same things. But we can choose to get along in love and unity, knowing that others may see things differently than we do, but in Christ we are all one.
Jim shows that when we disagree with each other, we can practice unity by being kind, gentle, loving, and patient with others in our disagreements.
And yet, unity is much easier to write and talk about than to actually achieve. For example, in a short chapter about where to draw the line on unity, Jim Turner points to many texts which seem to teach that Christians should separate from those who stray from apostolic teaching (p. 121). But that is exactly the problem, isn't it? What one person thinks of as a "fringe opinion" may be included in other person's list of critical "apostolic teachings."
Of course, Jim recognizes this tension, and spends a couple chapters at the end of the book saying that while this tension exists, we can still move toward unity by focusing not on doctrines and dogmas, but on Jesus Christ and the grace of God. When we keep our eyes fixed on Jesus, and remember the grace that God has shown us, it becomes much easier to live in unity with others.
To check out the book for yourself, get a copy on Amazon: So-Called Christian