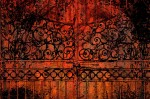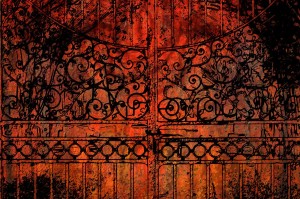 The church should just go to hell.
Please do not get angry and offended at such a statement. After all, going to hell is what Jesus said we should do.
If the church is going to hell, then we are headed in the right direction.
To hell is where Jesus himself went. To hell is where Jesus led His disciples. To hell is where Jesus sent the church.
In Matthew 16 Jesus spoke for the first time about the church He was forming. He said, "I will build my church, and the gates of hell shall not prevail against it." Far too often the church imagines that Jesus is building the church as an impenetrable fortress, with huge walls and gleaming gates, and all the people of God huddle together inside in safety as the forces of darkness and evil attack from outside the gates. But inside the fortress of God, we are safe and secure.
But that is exactly the opposite of what Jesus is saying in Matthew 16. He says that the gates of hell will not prevail against the church.
When you watch movies about ancient warfare, have you ever seen gates attack? No. Gates do not attack. Gates are built to keep invaders out. Gates are constructed to withstand the attack of the army outside the gates. In the picture which Jesus uses, it is not the church which has the gates. It is hell. The gates of hell are under siege. And who is the invading army? It is the church. The church is not huddled safely and secure behind gleaming white gates while the forces of hell try to batter it down. No, it is rather the church that is advancing against the gates of hell. It is we who have attacked hell. It is we who are besieging hell. It is Satan and his minions who are huddled behind their blackened walls, hoping that the gates will hold.
But they will not hold. Jesus says the gates will not prevail. They will not stand. Just as the walls of Jericho fell before the singing and marching Israelites, so also the gates of hell will crumble before the invading church.
Where does Jesus want the church to go? He wants the church to go to hell. He wants the church to storm the gates of hell.
[This post is part of a series called "To Hell with the Church" which will form a chapter in my forthcoming book, Close Your Church for Good. To get a free copy when it comes out, subscribe now.]
---