Most Christians believe that the death of Jesus on the cross was a good thing. That it was a good event. That it was where our sins were taken care of and salvation was accomplished for our sakes.
But we Christians only say this because we have been blinded to the truth. We have become so familiar with the story that we do not see the crucifixion of Jesus for the evil thing it really was.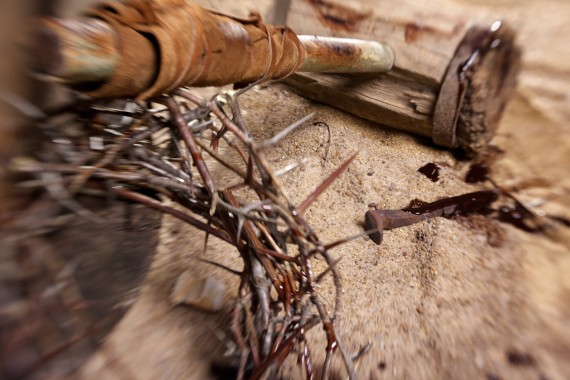 The Crucifixion of Jesus was Evil
Forget for a moment that it was Jesus who died on the cross. Let's just say it was some random guy named Josh.
Josh was a great guy with some good friends. He never harmed anyone, but went about helping others in any way he could. He became somewhat popular among the crowds as a result, and certain religious leaders became nervous about some of the things he was saying, so they got the local government to arrest Josh. One of Josh's friends even sold him out for money. Others, who didn't even know Josh, brought false charges against him. He was eventually condemned to death as a traitor. But before the government killed Josh, they tortured him in front of a blood-thirsty mob.
Now…
What is good about Josh being betrayed by his best friends?
What is good about false accusations being raised by religious leaders against a man whom they see as a threat to their power?
What is good about corrupt politicians bowing to the whim of a violent mob?
What is good about soldiers "just doing their job" as they whip and beat a man within an inch of his life before gambling over his clothes?
What is good about sending an innocent man named Josh to a torturous death on a cross?
If anything remotely like this were to happen in our society today, there would be international shock and outrage. It is a terrible, evil thing.
But when we see this happening to a man named Jesus in our Bible, and because we know that Jesus is God, we Christians don't even bat an eye at it. Instead, we sing songs and listen to sermons about it with smiles on our faces.
Worst of all, we thank God for doing it.
Many strands of Christianity believe that it was God's plan to send His one and only Son to this earth to die a gruesome death as an innocent victim, and that it was not only God's plan to do so, but that He orchestrated events to make it happen.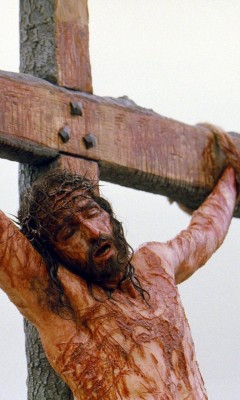 This sort of makes God like Freddy Krueger, except that He carves up His own Son.
God is not Freddy Krueger
It is past time to change this view of the crucifixion.
The crucifixion of Jesus was not a good event. It was an evil event.
And we will never, ever see the real truth of the crucifixion until we first recognize that it was not a good thing.
The crucifixion of Jesus was evil. It was horribly wrong.
And considering that Jesus was truly innocent, and was also God incarnate, the crucifixion is, without a doubt, by far the most evil event ever carried out in the history of all humanity.
God Has Redeemed the Crucifixion of Jesus
I know that you are probably shocked by what I have written so far in this post. You are so accustomed to hearing about the wonderful cross, the glorious cross, and how thankful we should be to God for sending His Son to die for our sins, that it is an affront to your theology to hear someone say that the crucifixion was evil.
But the only reason we say good things about the cross today is because God has redeemed the cross.
Through the resurrection of Jesus, God took something bad, and turned it around for good.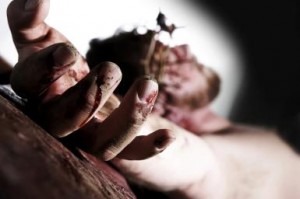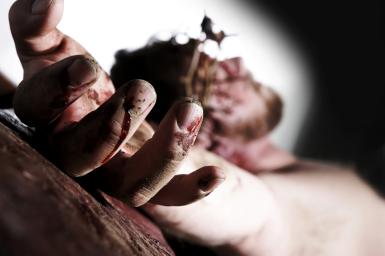 God has redeemed the crucifixion so that we now sing songs about it and listen to sermons about the horrible death of an innocent victim with smiles on our faces. But this doesn't make the crucifixion "good." It only reveals God's ability to redeem anything and everything.
In a recent podcast on Genesis 1:4 I talk briefly about how God redeems the darkness. The crucifixion is the perfect example of this. God takes the most evil event in human history, and He redeems it in such a way so that most people today do not even think of it as evil, but as the most holy and righteous event in human history.
Isn't that shocking?
This is the beginning place of theology. This is the starting block.
Our Theology Must Begin and End at the Cross
To understand God, Scripture, ourselves, other people, human history, and everything else, we must begin at the cross, and we must see it as evil.
But then, we must see what God does with the cross in Jesus Christ, and how God reveals Himself to us in the crucifixion of Jesus, and more importantly, how God reveals us to ourselves in the crucifixion of Jesus.
There is so much I want to say about this, and so much I will say in future blog posts, books, and podcasts, but for now I just want to invite you to begin seeing the cross of Jesus as something bad that happened, rather than something good. It is only here that you will begin to understand the true nature, meaning, and significance of the cross, not just for our understanding of God, but also for our understanding of Scripture, and most importantly, our understanding of ourselves.
Note: If you want to read more about this idea of the cross being a bad thing that has been redeemed by God for the good, I highly recommend Saved from Sacrifice by S. Mark Heim. This book is easily one of the best books I have read in the last decade.