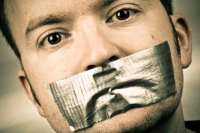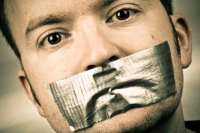 Over the past several posts, I have written a lot about preaching and teaching, and what the Bible has to say about both. Starting tomorrow, in the interest of tying it all together, I want to provide some practical thoughts on how preaching and teaching could look within church life today.
But before we get to that, I want to answer one criticism that you might have. The question is this:
It seems like you are so opposed to preaching sermons in church. Do you hate preaching?
The answer is simple:
No. I Do Not Hate Preaching. I Love Preaching!
I love listening to good preaching, and I love preaching to others. I listened to a great sermon this morning on Colossians 1 from Frank Viola. You can check it out here.
My only concern is that far too often, I hear pastors justify the modern practice of preaching because "the Bible tells us to preach."
But we have seen in this series that there is not a single passage in Scripture which commands or even provides an example of the current popular pattern of gathering in a building on a certain day of the week to listen to one person stand up and talk about the Bible for thirty or forty minutes.
It is just not there.
This doesn't mean that a monologue sermon from a pulpit on Sunday morning is wrong, evil, or sinful. Far from it! There may be a place for such sermons in today's Christianity.
But if there is, then we must provide reasons for such a practice other than "the Bible says so," because the Bible doesn't say so.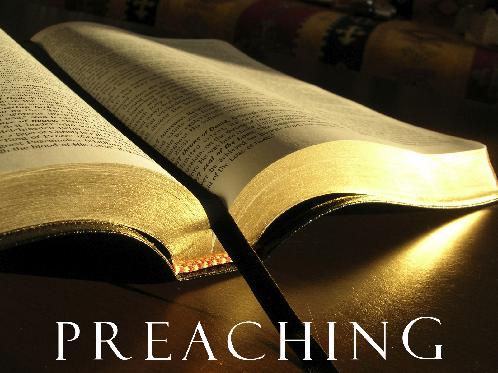 What other reasons for preaching are there?
There are numerous possible reasons why a pastor or church leader may decide to give monologue messages. Maybe a monologue sermon is the best way to get a bunch of people encouraged all at once. Maybe it the best way to spread a visionary message quickly. Maybe for the group you are working with, listening to a monologue is their primary learning style.
I don't know what the reason might be, but we must not think that our modern method of preaching is the "Biblical model." It isn't.
So in the end, I am not opposed to preaching monologue sermons if you can explain why, in your situation, it is the best approach. But part of that explanation must also show how you are getting the people who hear the message to put it into practice. Otherwise, all you are providing is "unhealthy teaching" which results in nothing but more teaching.
So How Should we Then Preach?
In the next several posts, I am going to make some practical suggestions for how churches can practice healthy teaching, and not only learn the Scriptures, but also put into practice what has been learned in tangible ways in the community.
---