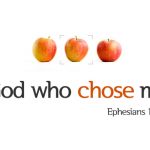 Many people believe that in eternity past, before the foundation of the world, God chose (or elected) certain individuals to receive eternal life. Everybody else remains in a state of eternal condemnation. We looked at Romans 9 last week, and Ephesians 1:4-5 is another text that some people use to support the idea of God choosing who becomes a Christian. The verse says this:
… just as He chose us in Him before the foundation of the world, that we should be holy and without blame before Him in love, having predestined us to adoption as sons by Jesus Christ to Himself, according to the good pleasure of His will …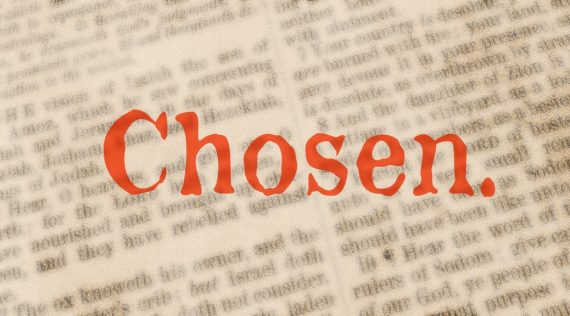 In this study, we are going to briefly consider Ephesians 1:4-5, showing that while God has elected and predestined us, this does not mean that He chose whom to give eternal life to, and whom to condemn. Election is not to eternal life, but to service in the plan and purposes of God.
A longer version of this study can be found in two of my sermons on Ephesians:
Ephesians 1:4-5 is not teaching how God chose, predestined, or elected some people to receive eternal life (while condemning or passing over all the rest).
A careful reading of the text reveals the same truth we have seen elsewhere, that election is to service. These verses teach that it was God's plan from eternity past to adopt all who believe in Jesus as His heirs so that we will become holy and without blame before Him.
This is seen in two main ways.
We were Elected to be Holy and Blameless (Ephesians 1:4)
First, in Ephesians 1:4, Paul writes that God "chose us in Him before the foundation of the world."
Note that the text does not say that we were chosen "to be" in Him (Christ), but rather that we were chosen "in Him." This means that Jesus Christ is the primary elect one, and believers are chosen, or elect, because of our connection with Jesus.
We are among the elect because we are in Christ, and He is elect.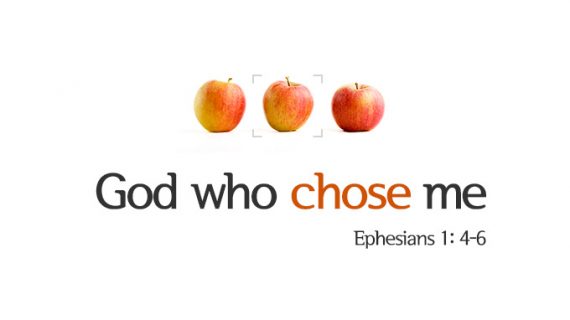 It should be obvious as well, that God did not choose Jesus so that Jesus could have eternal life. Eternal life is in God and is in Jesus Christ (John 17:3), and therefore, God did not elect Jesus to eternal life, but to serve a particular role and function within His sovereign plan for this world.
Therefore, just as the election of Jesus is to a specific task and purpose, so also, all those who are elect "in Christ" share the same task and purpose as Jesus. Jesus came to be a blessing, to serve others, to reconcile the world to God, and to reveal God to the world (cf. Luke 4:17-19).
Since are in Jesus, then we are to do similar things. As the elect in Christ, we must follow Jesus Christ wherever He leads and in whatever He does.
Since we are to do what Jesus does and to follow Him wherever He leads, there is a danger to the evangelical proclamation that "Jesus has done it all."
While it is absolutely true that He has "done it all" in regard to what is necessary for making eternal life available to all humanity, He has not "done it all" in regard to God's plan and purpose for this world. All that Jesus still intends to do, He does through His elect followers, the church.
Through us, Jesus does greater things than He did during His ministry (John 14:12).
The fact that we were chosen in Jesus for service is further supported by the fact that Paul goes on to write that we were chosen in Him to be holy and blameless (Ephesians 1:4).
We were not chosen to receive eternal life, but to a way of living that reflects God's holiness and righteousness to the world.
We were not elected to eternal life, but to a way of living life. We are to live holy and blameless lives before a watching world.
We were Predestined to the Adoption as Sons (Ephesians 1:5)
Paul states much the same thing in Ephesians 1:5 when he writes about predestination. He says that God "predestined us to adoption as sons." Predestination is about God's goals for His people; "not the selection of who will become His people."[2]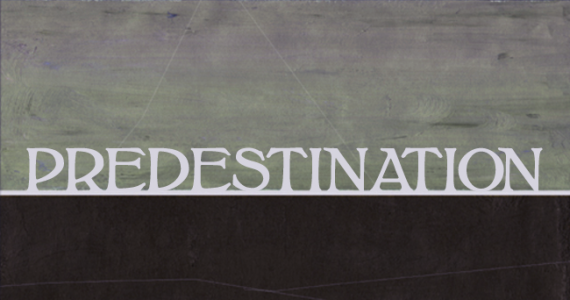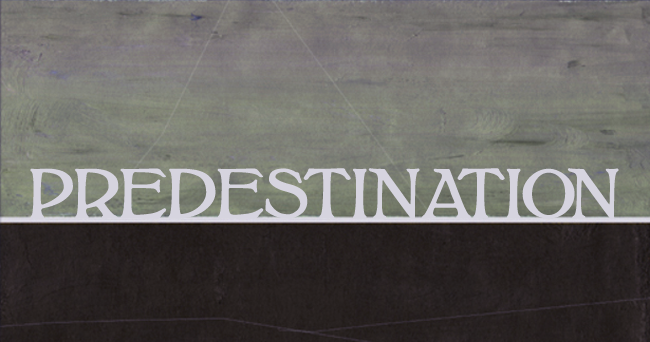 Predestination is about the benefits, privileges, and blessings that God determines to give to all those who become His children by faith in Jesus Christ. Some of these blessings include adoption into God's family (Eph 1:5), future glory (1 Thess 5:9, Rom 8:29-30; 9:33; 1 Cor 2:7), and the opportunity to do good (Eph 2:10).
One reason many people think that predestination refers to God's choice about who receives eternal life is because they misunderstand Paul's use of the word "adoption" here in Ephesians 1:5. The word "adoption" was defined earlier in this dictionary (see Adoption), but a brief summary of what this word means will help us better understand Paul's point here.
Typically, when people read about adoption in Paul's writings, they think of the modern practice of adoption where a mother and father, through legal processes, make a child their own who was not biologically their own. They find an orphan who has no mother and father and adopt this child into their family.
But this is not how adoption worked in biblical times.
In the Roman world of Paul's day, adoption was not about making a child your own, but was instead about naming a child as an heir. While the firstborn son was usually the heir, a father might adopt one of his other biological children as his heir, or the child of some other family so that the two families could become one through adoption.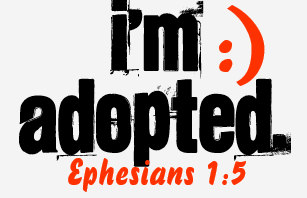 One famous example is when Julius Caesar adopted Octavian (who became Caesar Augustus) to be his heir, even though Octavian was not Caesar's son. Caesar had a biological son with Cleopatra named Caesarion, but he was not named as heir.[3]
So biblical adoption has very little to do with picking a parentless child to join your family, and has more to do with choosing someone as an heir. In other words, adoption is not about bringing someone into your family, but with giving a child privilege and position within the family.
While God did predestine from eternity past that there would be a people whom He would adopt as His heirs, this does not mean that God individually selected which people would become those heirs.
Instead, He set in motion a series of events which would bring about the creation of this family of God called out from among all the people of the earth.
When viewed this way, we see that Ephesians 1 is in agreement with multiple other passages in Scripture that election is to service in God's Kingdom.
Election is to Service in God's Kingdom
We see that elect people are not "in Christ" before the foundation of the world, but rather, it is Christ Himself, as the ultimate Servant of God, who was chosen before the foundations of the world to perform a service to God in redeeming the world and revealing God to the world.[4]
Paul's point in Ephesians 1:4-5 is that when we join with Christ by faith in Him (Eph 2:8-9), we automatically become connected with the eternal and divine purpose of God in Jesus Christ so that we can perform the good works He has prepared in advance for us to do (Eph 2:10).
Jesus is the one was chosen before the foundations of the world, and so all who join with Jesus in faith will be caught up together with Him in His purpose to love, serve, and redeem the world.
[NOTES]
[1] See my book God's Blueprints for Church Growth (Forthcoming) for more on this way of understanding Ephesians.
[2] William W. Klein, The New Chosen People: A Corporate View of Election (Eugene, OR: Wipf and Stock, 1990), 279.
[3] There is some dispute about whether or not Caesarion was actually Caesar's son. During the tense period of time when Mark Antony and Cleopatra ruled in Egypt while Octavius Caesar Augustus ruled in Italy, Mark Antony declared that Caesarion was "the son of God" the "king of kings" and the rightful heir to Rome. This led to a war, which Octavius Caesar eventually won, after which time, Octavius took the titles of divinity for himself, along with Augustus (Most High) and Prince of Peace, for now there was peace in Rome (Pax Romana). As they say, history is written by the victors, and so the stories about Caesarion being illegitimate were spread and encouraged, thereby supporting Octavian's claim to the throne.
[4] Some have noted that the term "the foundation of the world" does not refer to the creation of the world, but rather to the foundational principles and values of this world, that is, the values and activities that make human civilization possible. See, for example, Brian Zahnd, Sinners in the Hands of a Loving God (New York: Waterbrook, 2017), 113. According to Scripture, the foundation of civilization is accusatory scapegoating violence (Listen to my podcast episodes on Genesis 3–4).
So when biblical writers talk about something "before the foundation of the world," they are not saying "before the world was created" but "before we fell into our habits of blame, accusation, scapegoating, and violence. In this view, the preposition "before" does not necessarily mean "before in time" but might mean "before in location." Jesus did die "in front of" or "before the face of" the founding principalities and powers of this world, and in this way, exposed and humiliated them by showing the world a better way to live (Col 2:14).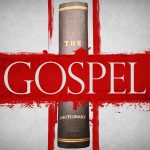 Understanding the Gospel requires us to properly understand the key words and terms of the Gospel. Take my course, "The Gospel Dictionary" to learn about the 52 key words of the Gospel, and hundreds of Bible passages that use these words.
This course costs $297, but when you join the Discipleship group, you can to take the entire course for free.