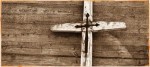 When we go to the gates of hell to battle for the lives of men and women who are trapped there, we go knowing that we will lose the battle. We lose the battle because losing is the only way to win.
When the church arrives at the gates of hell, we will do the same thing Jesus did in His life and ministry. We will die. We do not lay siege to the gates of hell to fight against the people we find there. We camp out at the gates of hell to love and serve the people who are trapped there.
When we follow Jesus to the hellish places on earth we will die to ourselves in the process. Our dreams, our hopes, our longings, our rights, our power, our money, our prestige, our authority, all gets discarded. Just as Jesus laid aside His honor and glory so that He might rescue us, He calls us to lay aside similar things so that we might rescue others.
Though he rightfully could have demanded service and worship from all, he served the lame and the sick by healing them, the demonized by delivering them, and the outcasts by befriending them. This is what the kingdom of God looks like. It looks like humility. It looks like grace. It looks like service. It looks like Jesus (The Myth of a Christian Nation).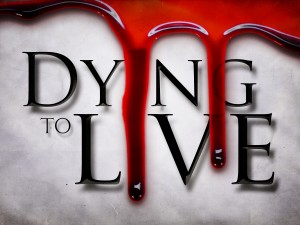 Loving our enemies and returning evil with good has the power to accomplish things that the weapons of war can never dream of.
Someone has to stop the endless cycle of violence and hatred, and it is Jesus who showed that these things stop with Him. It is not that the downward way of Jesus into love and service "works." It usually doesn't work—at least, not as the world defines it.
The reason Jesus models this way of losing rather than winning is because it models the way of God. God is kind to the unloving, generous to the selfish, and forgiving to the unjust.
Losing our life for others "is not a stratagem for getting what we want but the only manner of life available, now that, in Jesus, we have seen what God wants" (Resident Aliens
).
But this downward way into service and sacrifice does not lack joy, peace, and fulfillment. It is on the downward path, it is at the gates of hell, it is with the redeemed enemies of God, where the party of the Kingdom of Heaven rages most fiercely.
It is here where men and angels sing and dance together to the song of the redeemed.
[This post is part of a series called "To Hell with the Church" which will form a chapter in my forthcoming book, Close Your Church for Good. To get a free copy when it comes out, subscribe now.]
---