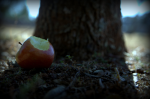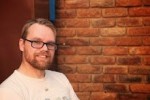 This is a guest post from Wesley Rostoll. He lives in in South Africa with his wife and two kids.
Wesley left the institutional church about 5 years ago and has been exploring what some people call organic church ever since. He writes about what he has learned from the experience on his blog.
If you would like to write a Guest Post for the Till He Comes Blog, begin by reading the Guest Blogger Guidelines.
For most of my life I thought that the punishment that mankind and the rest of creation suffered for Adam and Eve's one act of disobedience in the garden seemed incredibly harsh. When compared to some of the things I had done in my life, it seems like I have done far worse and gotten away with it.
So when God said to Adam that if he ate from the tree of the knowledge of good and evil that he would surely die I read it more as a threat than as a warning.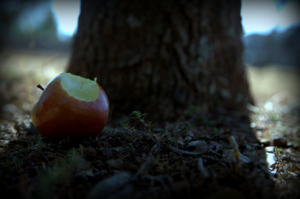 The truth is this wasn't a case of a petty or offended deity overreacting.
Despite the fact that most of us grew up believing that God could not look upon sin (see my thoughts on that over here), it was not God who hid Himself from Adam but the other way around.
After the fall we see God seeking Adam and Eve out, clothing them when they realized that they were naked and putting them outside of the garden for their own protection (Genesis 3:22).
Nevertheless, we see a drastic change in man and in his relationship with God after Genesis 3. And here is the crux of why that piece of fruit om the Garden of Eden was such a big deal.
When Adam chose to eat that fruit from the forbidden tree, he was essentially choosing independence from God.
Man would now decide for himself what was good and evil.
God tried to warn Adam that going it alone would surely end badly for him and that it was a path that would lead to destruction. It was intended for mankind to draw life from God and bear his image and likeness but the fall changed that.
It is easy to overlook the tragedy of Genesis 5:3. Hidden away in a genealogy list, it tells us that when Adam had sons and daughters they were born into his image and likeness.
Fortunately for us though he loved us enough to send a new Adam, one not born of man but of the Spirit (Matthew 1:18). Hebrews 1:3 tells us that this man, Jesus, was the exact representation of God. Jesus himself said that if you had seen him you had seen the Father. The good news doesn't stop there either; Paul said that he (Jesus) would be the first born among many and that we who found life in him would be conformed into his image (Romans 8:29), which ultimately restores us back to what was lost in the Garden.
I do not think that it was an accident that Jesus chose the words he did when he said that he is the way, the truth and the life (John 14:6).
Likewise I do not think that it was a coincidence when he used the illustration of himself as being the true vine (John 5:5) and that those who were in him would bear much fruit.
Today our choice is not so different from the one that Adam faced. We can choose life and we can find it in that vine or we can choose the broad way that leads to destruction.