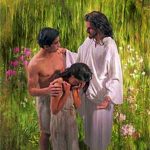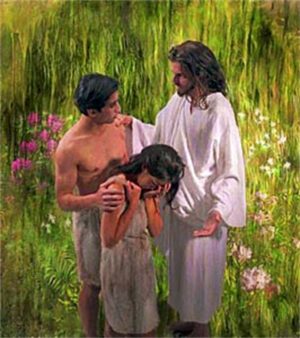 Death.
I know; it's not a popular topic. But it is what we are talking about today on the podcast.
What do you think about death? Maybe, if you are like most people, you try not to think about it. But if and when you are faced with the issue of death, what are your thoughts about it? In this episode of the One Verse Podcast, I am going to invite you to start thinking about death differently than the way most people think about it.
Believe it or not, while most people view death as a curse and a punishment from God, a proper understanding of death allows us to see it as a blessing and an act of kindness from God. That's what we're going to see today in Genesis 3:22-24.
The Text of Genesis 3:22-24
Then the LORD God said, "Behold, the man has become like one of Us, to know good and evil. And now, lest he put out his hand and take also of the tree of life, and eat, and live forever" – therefore the LORD God sent him out of the garden of Eden to till the ground from which he was taken. So He drove out the man; and He placed cherubim at the east of the garden of Eden, and a flaming sword which turned every way, to guard the way to the tree of life.
In this discussion of Genesis 3:22-24 we look at:
How Genesis would go if we were writing the story.
How death actually was introduced.
Why death is not a curse form God, but a kindness.
Resources:
Downloadable Podcast Resources
Those who are part of my online discipleship group may download the MP3 audio file for this podcast and view the podcast transcript below.
You must
join a discipleship group
or
login
to download the MP3 and view the transcript.
Do you like learning about the Bible online?
Do you like learning about Scripture and theology through my podcast? If so, then you will also love my online courses. They all have MP3 audio downloads, PDF transcripts, quizzes, and a comment section for questions and interaction with other students.
If you want to deepen your relationship with God and better understand Scripture, take one (or all) of these courses. They are great for personal study or for a small group Bible study.
You can see the list of available courses here, and if you join the Discipleship group, you can take all the courses at no additional cost. Go here to learn more and join now.