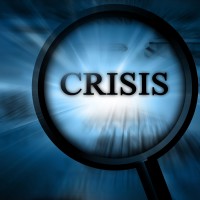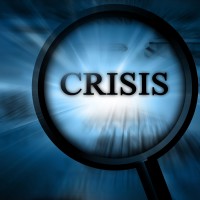 My wife and I are currently undergoing the biggest crisis of our lives. I cannot go into details right now, but this crisis is definitely not the biggest crisis that can happen to a family. We are all healthy, no one has died, we still have a home, etc.
However, with what we are going through right now, we find it very easy at times to be angry at God and other Christians.
And as we ask ourselves, "Why is this happening to us?" one reason Wendy and I keep coming back to is that God wants us to understand how a life crisis can lead a person to deny and reject Jesus Christ. We haven't gone through one-tenth of what some people go through, but I think we now have a glimpse of what it is like.
When Bad Things Happen
When bad things happen to a person, it seems like God doesn't care.
Then, to make it worse, Christians come along and many of them stab you in the back. In such times, people are prone to think, "God must not exist after all. Or if He does, and this is how He shows His love, and this is how His people treat one another, I want nothing to do with Christianity."
One thing is for sure, as the country song says, "It's times like these you find out who your friends are." And in times like these, it certainly doesn't seem that God and Christians are very good friends…
So I see why people leave the church. I see why people turn to alcohol and drugs. I see why people become atheists. As another country song says, "There, but for the grace of God, go I."
2012 Update: This was a post from January, 2008. Looking back, we feel that every Christians should go through times of crisis like this. It helps us better understand others who experience many such difficulties in life.