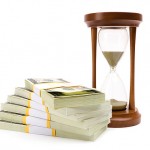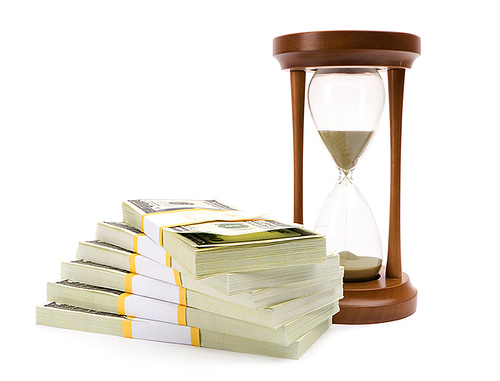 In an era where people are cutting budgets and becoming energy efficient, the church must do the same. I'm not talking about the electric bill and "going green." One area of waste, fraud, and abuse within the church is the money and time that people give to church programs. Are we truly getting a significant return on our vast expenditures in these areas?
Studies show that on average, a church has three conversions per year for every 100 people who attend. These are actual conversions, not just people transferring from one church to another. Based on this statistic, let's look at how much money and time churches spend on average to gain these three conversions.
Money
It is estimated that the cost of running a church is about $1700 each year for each regular attendee. This number is within ballpark range for small churches and mega churches. A church of 50, with a building and one pastor, costs about $85,000 per year to operate. A mega-church, like Rick Warren's Saddleback Community Church, costs $34 million for 20,000 in weekend attendance. Do the math to see if these numbers hold basically true for your church. You will probably be "within the ballpark."
So if the average church gets three conversions for every 100 people, and the average church expense for 100 people is about $170,000, then the average expense per conversion is over $50,000.
Yes, yes, I know. A lot more is going on in church than just evangelism, and a lot of the money is spent on discipling those who believe. But still, one of the goals of discipleship should be evangelism. If people are being adequately trained, then the money spent on their training should result in a greater number of conversions. But it is not.
So the question becomes: Would you support a non-profit organization which had the stated goal of "evangelizing the lost" but spent over $50,000 for each convert? I don't know about you, but I would have difficulty supporting such a ministry, especially if they had been doing this for 2000 years and their effectiveness became worse and worse over time.
Speaking of time, let's look at an asset of the church even more valuable than money.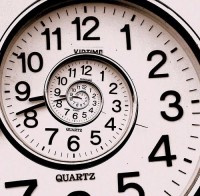 Time
Aside from the money spent on church, consider the cost in time. Though many spend only an hour or so in church activates per week, others spend much more. Some, such as the staff, devote 60 hours or more each week on church activities. Of course, this is their job. On average, a church member spends about three hours per week on church activities. This does not count the time they spend getting ready for church, driving to church, and going out for lunch after church. Nor does it include personal Bible study or prayer time during the week. This is time they actually spend in the church building or in a designated church program.
Three hours per week isn't a whole lot when you realize that the average person watches that much television every single night of the week. But still, it appears that even these few hours spent on "church" accomplishes very little.
Three hours per person per week results in about 150 hours per year. So 100 people spend about 15,000 hours per year on "church activities." Taking the average conversion rate of three conversions per 100 people, about 5000 hours go into each conversion. When you realize that a full-time job (40-hours per week) fills 2000 hours per year, each conversion takes two-and-a-half years of work-hours.
So again I ask, if you were supporting a missionary who had one conversion every two-and-a-half years, would you continue to support that missionary?
Yes, again, I know that some missionaries labor for 40 years without seeing a single missionary. But these stories are often followed up with the fact that when a new missionary arrived on the scene, they see hundreds or thousands of conversions in the first few years of work, not because they figured something out that their predecessor did not, but because the faithful missionary of 40 years had prepared the soil, planted the seed, and watered the ground. The new missionaries on the scene just happen to be there for the harvest. So statistically, we do expect the average conversion rate for missionaries to be much less than one conversion every two-and-a-half years.
Is this a good use of time and money?
Is all of this time and money really a good investment? Possibly. No price is too high for the single soul, and a lot more goes on in the typical church than just seeking conversions. For that $1700 and 150 hours per person, the people who attend also get friends, fellowship, encouragement, support, guidance, and spiritual education. So maybe it is all worth it.
But what if there were a more efficient way of providing all of this, while at the same time, seeing more people become followers of Jesus? In the coming weeks, I will propose a few.